James Anderson Announces His Contribution Towards Battle Against COVID-19
Published 04/27/2020, 5:40 AM EDT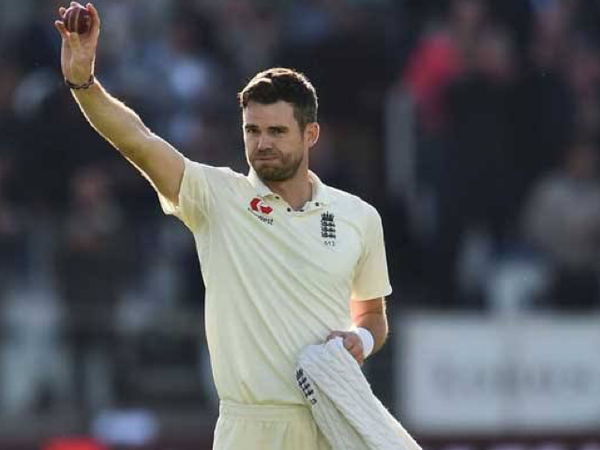 ---
---
Sports personalities across the globe are doing their share to make sure the world can battle the Coronavirus outbreak. One of the recent players to have done so is James Anderson.
ADVERTISEMENT
Article continues below this ad
The England player is auctioning off his shirt, stump, and bat from the last Test series that he played in Cape Town. James Anderson is auctioning off items on the famous site eBay.
James Anderson takes to Twitter to announce his contribution
ADVERTISEMENT
Article continues below this ad
Other players contribute as well
However, James Anderson is not the first player to do so. Recently, Virat Kohli and AB de Villiers did a similar thing to raise funds for the battle against Coronavirus.
ADVERTISEMENT
Article continues below this ad
The Royal Challengers Bangalore stars decided to auction off their bats, Kohli's gloves, and Villiers's jersey from the Green Game. The two do them took to an Instagram live session to announce this.
It is important that players and other personalities comes together to battle the Coronavirus spread. The faster it is brought under the control, the faster the world will resume normal functions.
ADVERTISEMENT
Article continues below this ad
Even before, cricket players showed immense support towards everyone battling the virus. Rohit Sharma made a donation of INR 80 Lakhs while brothers Yusuf and Irfan Pathan donated masks to the people who were in need of them.
While every citizen is doing their bit, one of greatest things about sports is the players coming forward to help their fans. Recently, Sachin Tendulkar said that without fans there will be no energy during the matches. Hence, now that the fans need the players to step up, it is great that all of them are coming forward. Whether it is James Anderson auctioning off his bat or Virat Kohli auctioning off his gloves, each of them items hold significant value. The money raised will genuinely help in the battle against Coronavirus.