Indian Captain Virat Kohli and former England batsman Kevin Pietersen had a fun chat on Instagram live. The duo talked about a lot of things ranging from their playing together for RCB to Kohli's nickname. The viewers also witnessed a cute banter between the two on Kevin being former Indian skipper MS Dhoni's first test wicket. 
There has been an ongoing trolling between MS Dhoni and Kevin Pietersen since 2011. The incident that happened was that Dhoni had Kevin caught behind the stumps during a test match in England in 2011. Since then Mahi refers to Pietersen as his first test wicket.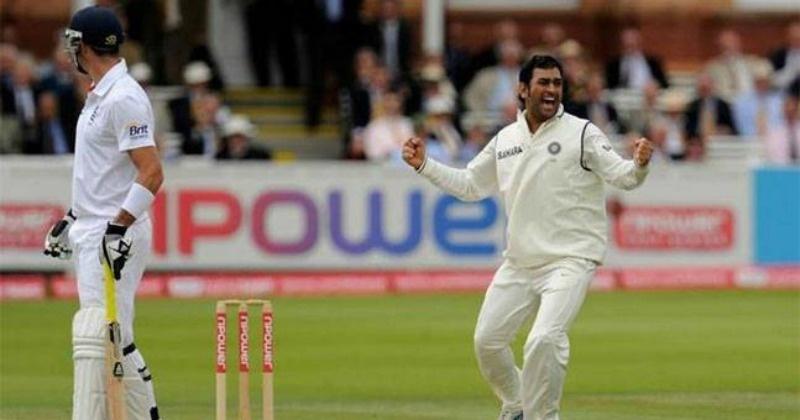 KP's clarification to Virat Kohli
Kevin Pietersen brought up this issue during the live chat with Kohli on Thursday. He gave clarification on how he wasn't out after a close DRS call. The England star also described Mahi's bowling as 'filth'. 
Pietersen mentioned, "A lot of people told me, I am Dhoni's first test wicket. I referred it & I was given not out remember?"
However, Kohli was up for backing his former captain and gave a fitting reply to the England all-rounder. 
Kohli replied," Yeah, I know. Look the thing is, MS has a point, It came upon the stump mics and nothing came on the hotspot so he has a point."
To this, a frustrated KP added, "Oh, you stop backing him."
Here watch this hilarious conversation between KP and Virat Kohli:
MS Dhoni trolled on-air commentator Kevin Pietersen
This was not the first time this incident was brought into the limelight. Dhoni himself had once trolled Pietersen on the same. 
It happened during a match between MS Dhoni's Rising Pune Supergiant and Mumbai Indians in IPL 2017. Kevin Pietersen was preforming his commentary duties in that match. In between the match, KP requested on mic fielder Manoj Tiwari to give a message to his skipper MS Dhoni. 
Kevin said, "Can you do me a favor? Can you just whisper MS that I'm a better golfer than him."
Manoj Tiwari passed on this message to Dhoni who further replied to KP in his usual comical self. 
Dhoni answered in the stump mic, "He is still my first Test wicket."
 Check a video of this banter:
VIDEO: On the MIC – @msdhoni stumps @KP24 … KP to MSD – Who is a better golfer? Dhoni's reply was priceless https://t.co/enaG6O4SbV #IPL

— IndianPremierLeague (@IPL) April 6, 2017