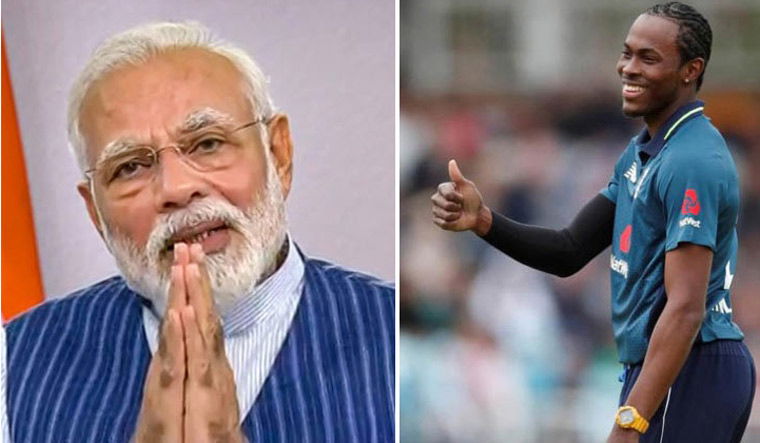 Jofra Archer has once again amazed everyone with his uncanny tweets. 
The coronavirus outbreak has shut down the whole world. Many governments have announced lockdowns in their respective countries. The virus has now affected more than 12,00,000 people while nearly 66,000 have died. All the events, tournaments and Olympics have been put on hold for an indefinite time. 
India is also undergoing a lockdown for 21 days. March 22 was a memorable day for the country as all the citizens came together to salute the corona warriors at 5 pm by clapping or banging utensils. 
India is yet again going to witness a historical moment as people from all over the country will step out in their balconies or windows with a candle, diya, torch or mobile flashlight. This splendid moment will take place at 9 pm on April 5 for 9 mins. Prime Minister Narendra Modi requested citizens to perform this task in his third address to the nation during the lockdown period. 
Jofra Archer predictions turn true again
The England superstar has yet again predicted the situation quite appropriately. As soon as the PM Modi made the announcement, some fans dig out a few old tweets of Archer. 
The cricketer had tweeted some irrelevant stuff in 2014. However, those things are making sense now as they aptly fit in the present scenario. 
In the tweets, Archer has predicted something related to turning off the lights, looking someone with a flashlight and even the time and duration. The tweets have an uncanny resemblance to the situation in India.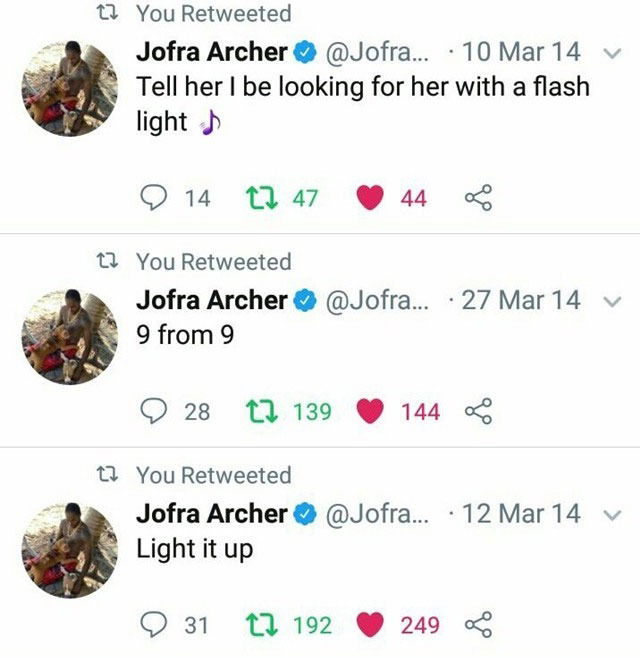 However, this is not the first time, Jofra Archer's statements have proved to be so relevant in the near future. He also had earlier tweeted about the 21 days lockdown in the country. 
When PM had announced the 21 days lockdown in the country, many doctors had said that 3 weeks at home isn't enough. The surprise here is that Jofra had already made this statement on twitter way back in 2017. 
3 weeks at home isn't enough 🙄

— Jofra Archer (@JofraArcher) October 23, 2017
Read More: England Pacer Jofra Archer Turns 25 Today.