"Match Referee Had Also Checked My Bat" – Yuvraj Singh Reveals Events That Followed His Iconic Over During 2007 T20 World Cup
Published 04/19/2020, 12:18 PM EDT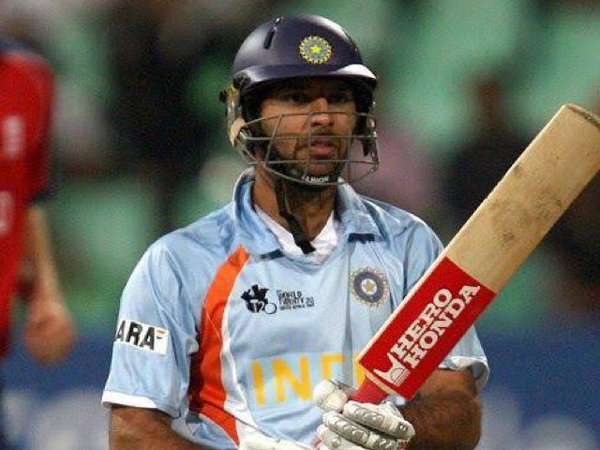 ---
---
Every Indian cricket fan will be able to say where they were the day Yuvraj Singh hit 6 sixes in one over. This incident dates back to the 2007 ICC T20 World Cup.
ADVERTISEMENT
Article continues below this ad
Andrew Flintoff's words did not benefit the Australian team from any angle
India and Australia were playing against each other and the victory was equally important to both teams. Now, there was a particular moment when Andrew Flintoff said something to Yuvraj Singh. However, the veteran Indian player reciprocated in an unusual style.
ADVERTISEMENT
Article continues below this ad
Instead of starting a quarrel with Flintoff in the middle of the game, Yuvraj Singh answered with his batting skills. It was Stuart Board's chance to deliver the over following Flintoff's remarks to him.
Singh hit back to back sixes for each of the deliveries. This led him to score a half-century within 12 balls only. Even today, he holds the record for scoring the fastest 50 in International Cricket.
Yuvraj Singh reveals the events that followed
ADVERTISEMENT
Article continues below this ad
Now, Yuvraj Singh reveals that while his achievement was grand, he was the recipient of several questions and doubts. While speaking to Sports Tak, he reveals that Adam Gilchrist was one of the individuals who questioned his bat. The question about whether the fibre behind the bat was legal or not. Furthermore, the match referee checked his bat as well to make sure there was no tampering.
"The Australian coach at that came to me and had asked if there was a fiber behind my behind and asked if it was legal. Has the match referee checked it?"
It seems as though some were desperate to put him through a tampering scandal. The 36 runs from one over was the answer that Andrew Flintoff did not expect. In fact, on the video below it is clear from Flintoff's expression that he quickly realises that getting Yuvraj Singh fired up is going to cost the England Cricket team.
ADVERTISEMENT
Article continues below this ad
Have a look at the fantastic video of Singh's 6 sixes