"MS Dhoni Doesn't Behave Like a Superstar", Reveals Dwayne Bravo
Published 05/22/2020, 2:35 AM EDT
By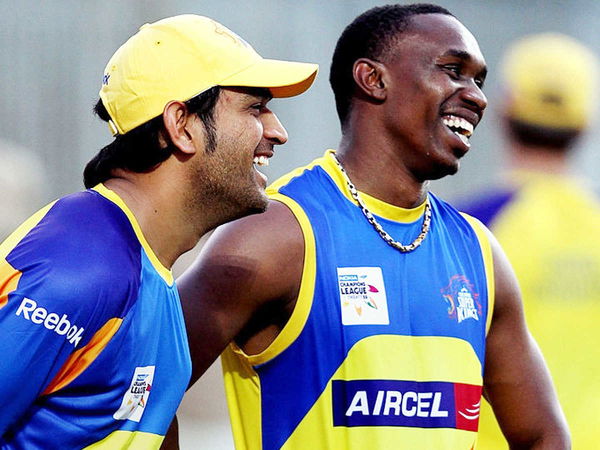 West Indies superstar Dwayne Bravo is a big fan of former Indian captain MS Dhoni. The two play together for the IPL franchise Chennai Super Kings (CSK). Under the leadership of MS Dhoni, Chennai Super Kings has done wonders in the Indian Premier League. CSK has won the IPL title three times. Also, Dhoni is the only captain to lead his team in the knockout stage of every edition of the league that they have participated in. 
ADVERTISEMENT
Article continues below this ad
Dwayne Bravo heaped praises on his IPL captain saying that the calm and composed attitude of MS Dhoni is the reason behind CSK's success. The all-rounder added that Mahi backs his players to the extreme and makes them feel comfortable in the dressing room.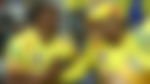 ADVERTISEMENT
Article continues below this ad
MS Dhoni never puts any pressure on the players: Dwayne Bravo
In an interesting conversation with ESPN, Bravo talked about the influence MS has on the players. The West Indies legend said that Dhoni has helped many players in reviving their careers making their career graph rise again. He explained this using the examples of Shane Watson and Ambati Rayudu. 
ADVERTISEMENT
Article continues below this ad
Bravo told ESPN, "CSK, over the years, has had players like Faf du Plessis, Brendon McCullum, Mike Hussey and myself – players who have been leaders for their respective countries. But MS is the type of person who always says in the dressing room: 'you are here because you're good enough. You don't need to prove anything to anyone."
He further added, "Whenever you come to CSK, your career is born again. Look at the likes of Shane Watson, Ambati Rayudu, everyone's career has been on the rise. And even everybody's career (graph) keeps going up whenever they come around CSK."
Talking about the environment in CSK's dressing room, Bravo revealed that it is pretty chilled out as MS makes sure to never put pressure on any player. He gives them space and a comfortable environment.
ADVERTISEMENT
Article continues below this ad
The 36-year-old said, "MS never puts any pressure on the players. Outside of cricket, you rarely see him, but his room is always open, so you can walk in there anytime."
Bravo concluded, "He's brilliant to have conversations with, obviously played so many games. He creates an environment where people feel comfortable and everyone relaxes; he doesn't behave like a superstar despite all his accolades and achievements that he has achieved in his career."