"MS Dhoni wasn't too Happy about it" Virat Kohli Recalls an Incident of him and Rohit Sharma Dropping a Catch during Asia Cup 2012
Published 05/31/2020, 1:24 PM EDT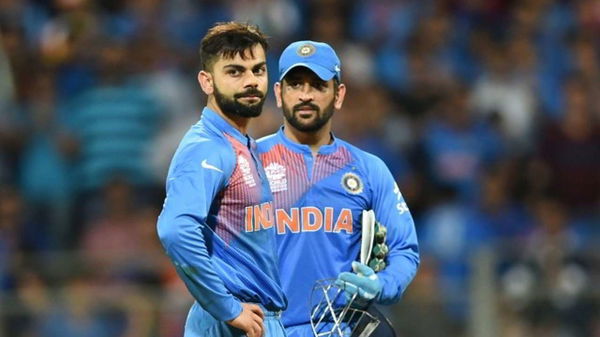 ---
---
Virat Kohli is a big admirer of former Indian captain MS Dhoni. Kohli has always credited MS for his success as a captain and batsman in the Indian team. It was under MS Dhoni that Virat Kohli made his debut in the Indian cricket team and later went on to become the successor of Dhoni as a captain. 
ADVERTISEMENT
Article continues below this ad
Recently, in an Instagram live session with legendary Indian bowler Ravichandran Ashwin, Virat revealed an incident between him and Rohit Sharma that made MS Dhoni mad on the duo. Virat recalled that during an ODI match against Pakistan in Asia Cup 2012, MS was upset over him and Rohit dropping an important catch and giving 3 extra runs to the opponent. 
Kohli told Ashwin, "It was very funny and I remember MS wasn't too happy about it. Pakistan I think had posted 329 and they had some very big partnerships in the beginning. At that time we sort of messed up, it was supposed to be single but we gave away three runs," 
ADVERTISEMENT
Article continues below this ad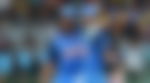 We couldn't figure out what happened: Virat Kohli
Recalling the reaction of Mahi on that missed catch and extra runs, Virat Kohli said that Dhoni was quite pissed and couldn't believe that he left such an easy catch. 
ADVERTISEMENT
Article continues below this ad
Kohli recalled, "I remember Irfan (Pathan) running after the ball and throwing it back to MS. MS was like how can these two guys just collide and give away three runs. The bowler was you (Ashwin). I remember Umar Akmal played it like that, I was at deep mid-wicket, and Rohit was at deep square-leg," 
He added, "I came in, Rohit was also going for ball and the side of my head hit Rohit's shoulder. I don't think it was that serious. It was just the heat of the moment when we went for the ball. We like for five minutes couldn't figure out what had happened," 
Though the Pakistan team put up a mammoth target of 329 runs, India managed to win the match owing to a brilliant 183 by the current Indian captain. Virat Kohli scored 183 runs, his highest in an ODI match to date. Owing to Virat's brilliant batting, the Indian team won the match in 47.5 overs with six wickets in hand. 
ADVERTISEMENT
Article continues below this ad
Talking about his experience of facing the Pakistani bowlers in that match, Kohli said, "I told myself that I am going to start playing him (Ajmal) like a leg spinner because his doosra was quite difficult to face and his offspinner was not that lethal. So I said I am going to try and hit him over cover consistently, and it just paid off. As soon as I negated his doosra, the potency of his threat became lesser and lesser,"