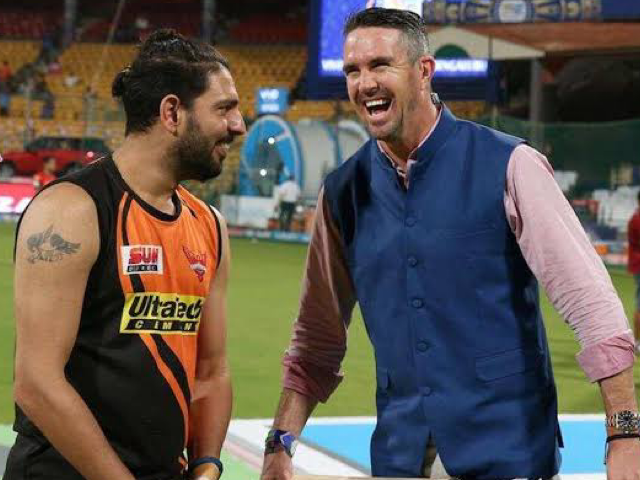 Yuvraj Singh and Kevin Pietersen had an interesting conversation during an Instagram live. During this session, the two of them reminisced about their old days on-field.
Yuvraj Singh reveals a fun fact about his email ID
One of the incidents that they spoke about during the India's 2008 tour to England. Yuvraj Singh recalls how the former England cricket player had referred to him as "pie chucker." Now, this comment did not sit well with the Indian all-rounder.
The fun fact that he revealed during the session involves his email ID. The all-rounder said that he still owns an email ID which has the word pie-chucker in it. The Indian player had laughed hard after being referred by that name and later used that to create an ID. In fact, sometimes his friends refer to him as pie-chucker.
"My email address still has the word "pie chucker" in it, I laughed so much when you described me as a pie chucker for my bowling style. I made an email id and included the word pie chucker in that and it is my favourite email address. Sometimes, even my friends go like, hey how are you pie chucker."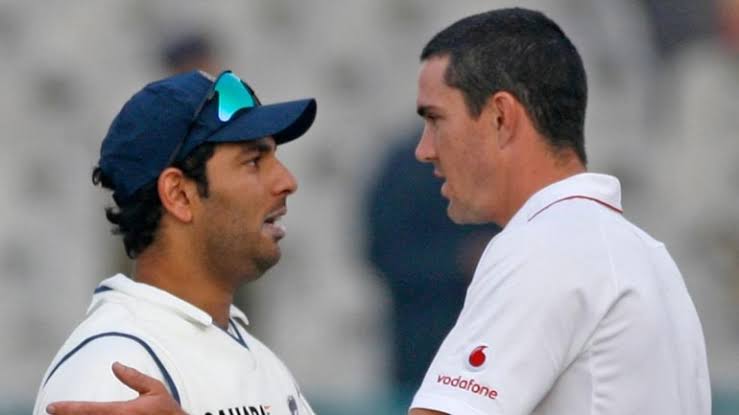 The Indian all-rounder adds the spice during the live session with Kevin Pietersen
He goes on to say that it's like knowing that someone on-field does not like the bowler's bowling style. Therefore, they will do anything to make sure the bowler doesn't dismiss them. Even if the batsman wants to smash the ball, they will make sure they keep blocking it.
"When you know someone hates your bowling and they do not want to get out to you, even if they want to smash you, still they block you. That was the funny part."
Kevin Pietersen has been conducting Instagram live session with several players across the globe during the lockdown. Recently, he did one with the current skipper of the Indian national team, Virat Kohli.