Nasser Hussain Selects His Top Four: Virat Kohli Makes The List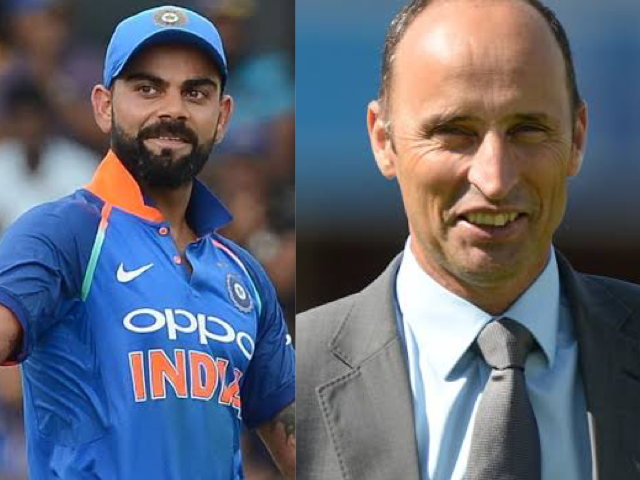 The former England captain, Nasser Hussain, announced a list of four players from the history of the game that he will pay to watch. One of the first names he takes is that of Indian skipper Virat Kohli.
Nasser Hussain names Virat Kohli as one of his top selections
According to him, Virat Kohli is a player who can chase any given score during a 50-over. It does not matter what time and where, when the skipper has the bat, he swings it and makes it happen.
Nasser Hussain says to Daily Mail, "Virat Kohli in a 50-over run chase. He just seems to chase down any score every time."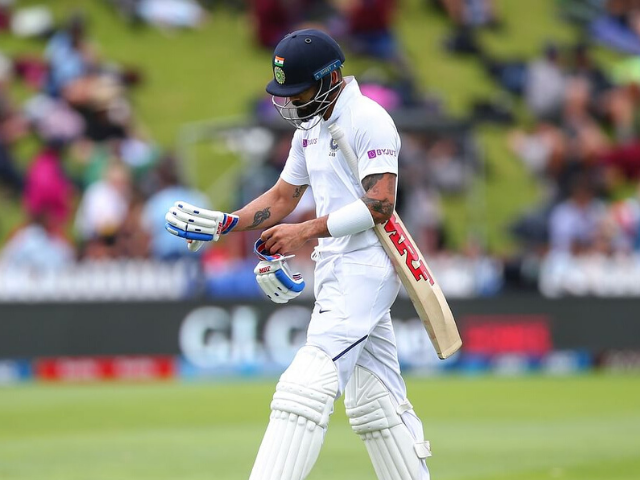 In fact, if a hard look is taken at any of his games, it shows that Virat Kohli takes his time to study the field. His eyes are seen scanning the fielders, bowlers, and opening spaces to make boundary shots.
Furthermore, Hussain adds that Virat Kohli is a man who does not care about statistics. To him all that matters is the win/loss column.
"Virat Kohli is not worried about stats and the only stats he is worried about is the win/loss column."
Hussain names three other players that he is willing to pay for to watch them in action
The other three players that Nasser Hussain names are former Pakistan opener, Saeed Anwar. Anwar's stats stand at 247 ODIs and 55 Tests.
"Saeed Anwar had an elegance and grace through the off-side."
Next, he names Brian Lara. According to the interview, the batsman is one of the toughest to bowl against.
"I've been watching some old footage of Brian Lara with that big back-lift and, wow, could he bat."
Finally, Hussain selects his "childhood hero" David Gower. Gower's stats for the England team stands at 117 Tests. During such time, he scored 8,231 runs that includes 18 centuries.
"I remember an early game against Leicestershire and I was at cover point as he leant on one and before I could move it hit the boundary boards behind me. Everything I had admired was there in front of my eyes."