There's not one player or fan who is not aware of the former Indian skipper's, MS Dhoni, appetite. He absolutely loves his Butter Chicken and Biryani dishes. Even though he has to follow a strict fitness and diet routine, he does not pass the opportunity to devour his favourite dishes.
Mohammad Kaif recalls how he sidelined MS Dhoni in 2006
Mohammad Kaif, veteran Indian team player, recalls a memory involving Captain Cool and Biryani. Now, one thing to know here is that when Dhoni started playing with the Indian team, Kaif was already a star in the team. Unfortunately for Kaif, his career started going downhill while the Dhoni went into becoming the captain of the team across all formats.
Kaif reveals how he felt that there was a slight chance of him making a comeback after he scored a century in the 2006 Rajni Trophy. He invited the entire team to his house in Noida for a feast. He said that during that feast the senior players such as Ganguly and Tendulkar were in one room. On the other hand, players like Raina, Dhoni, and Pathan were in the other room. Therefore, the juniors ended up being sidelined by Kaif while he was trying to attend to the seniors.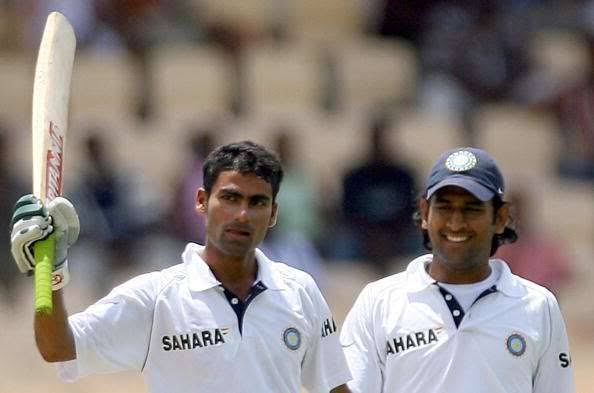 "Juniors like MS Dhoni, Suresh Raina, Irfan Pathan and others were sitting in one room and seniors like Sachin, Ganguly were sitting in another room, I spent most of my time sitting with seniors as I was nervous attending to big personalities like Sachin Tendulkar, Sourav Ganguly and others. I probably didn't look after Dhoni and other junior cricketers properly."
The veteran player feels the former skipper could have made his comeback possible
Mohammad Kaif said that had MS Dhoni wanted then he could have a comeback to the team. However, he jokingly adds that maybe it was because he did not feed him Biryani properly because of which he didn't make it.
In fact, even Dhoni keeps reminding him of the time when Kaif did not attend to him properly.
"Dhoni has often told me, I came to your home and you did not ask me for food properly in a joking way. I always say brother please forgive me now."