"One Of The Best in The World" – Graeme Swann Comments On Rahul Dravid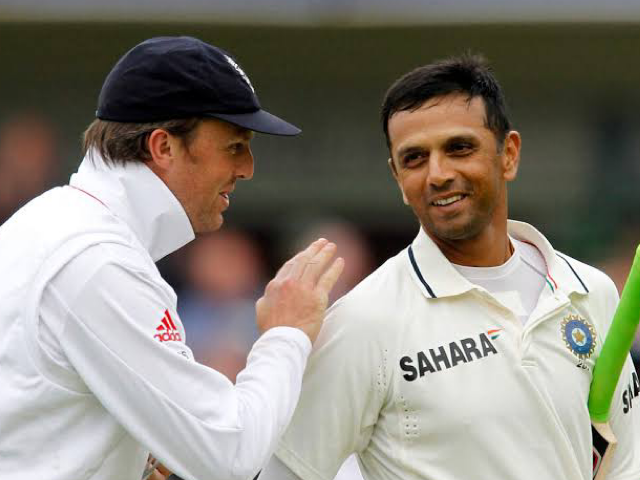 Graeme Swann does not shy away from praising another player. Recently, while speaking on the Sky Sports podcast, he shed light on how once Rahul Dravid made him feel like a 11-year old spinner.
Graeme Swann talks about how Rahul Dravid made him feel like a school kid
This incident dates back to 2000 when Rahul Dravid was playing for Kent under John Wright's coaching. Now, it was Graeme Swann who was bowling to Rahul Dravid. He recalls how the veteran Indian Cricket player made him feel like a school kid on the field.
"Rahul Dravid was a big one for me. I bowled against him in Kent, and he was unbelievable. I have never seen a better player in my life. He would never get out in a county game, and that's Rahul Dravid, one of the best in the world, and he made me feel like an 11-year-old spinner."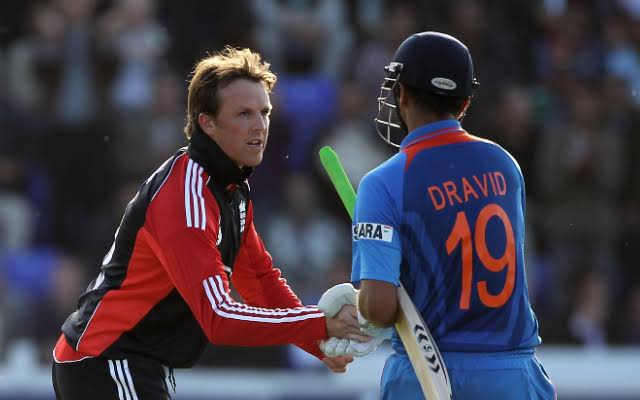 The former England player recalls another incident with Rahul Dravid
Swann recalls another incident during 2008 where he did dismiss Dravid. However, he says this was one-of-a-kind situation. It is etched in his memories though considering it was his debut Test match.
"I got him out, admittedly it was a great ball, but it would not have got Rahul Dravid out usually."
Rahul Dravid's form is what makes him known as "The Wall" within the cricket world. In fact, it is widely said and is definitely true that Dravid is one of best players that has been a part of the Indian Cricket team.
Rahul Dravid's career spans over 16 years. During this, he scored big for India. As of now, his score for India stands at 13288 Test runs with 63 50's. On the other hand, his score for ODIs stand at 10,889 runs that includes 83 50's. Additionally, Dravid is said to be the player who has faced the most number of Test Cricket deliveries. That is, he has faced 31,258 deliveries.