"Players were Not being Nice to Impress Virat Kohli because they Wanted an IPL Contract" Aaron Finch on Michael Clarke's Comment
Published 06/05/2020, 12:11 PM EDT
By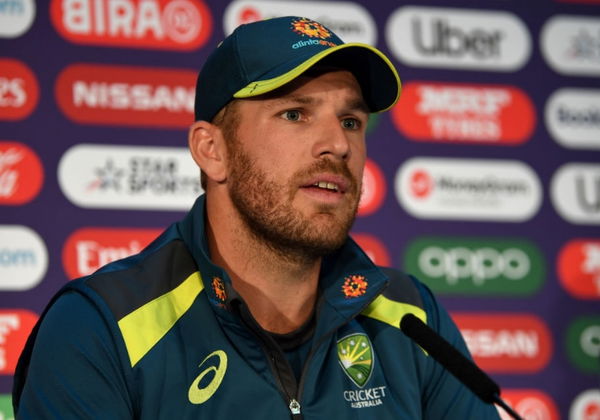 Australia's limited over captain Aaron Finch finally reacted to Michael Clarke's statement of the Australian team sucking up to Indian captain Virat Kohli during the India tour of Australia in 2018-19. A few months back, Australia's former skipper Michael Clarke had accused the present Australian cricket team of being nice to the Indian captain to protect their IPL contracts. 
ADVERTISEMENT
Article continues below this ad
Notably, India had performed wonderfully during that tour and registered a win in all the three formats of the game. The Virat Kohli led team won the 4 match test series and three-match ODI series with 2-1. Also, the T20 series ended in a tie with a score of 1-1. 
In a candid conversation with Sports Tak, Aaron Finch disagreed with Michael Clarke and reminded him of the hardships the Australian team was going through. Australia played against India without their two star batsmen Steve Smith and David Warner. Also, the team was going through a transition phase with relatively new players. 
ADVERTISEMENT
Article continues below this ad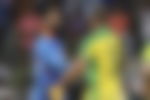 ADVERTISEMENT
Article continues below this ad
The series was very tough: Aaron Finch
Aaron Finch said, "They were obviously not being nice to impress because they wanted an IPL contract. There is nothing about it. If you ask anyone playing on the field they will tell you that it was very very tough. It was played in the right spirit but it was very tough. Not sure where it was coming from."
Finch also praised the Indian bowler for their phenomenal performance throughout the tour. Finch revealed that batting against the bowling line up of India that consisted of Jasprit Bumrah, Mohammed Shami, Ishant Sharma, Ravindra Jadeja, and R Ashwin was tough. 
ADVERTISEMENT
Article continues below this ad
He told Sports Tak, "The team was going through a transition. There were a lot of players trying to find their way in international cricket and doing that against India. Talking as a batsman, Jasprit Bumrah, Mohammad Shami, Ishant Sharma, Umesh Yadav, Ravindra Jadeja, and Ravichandran Ashwin, you can't hide against that kind of attack."
Finch signed off saying, "Micheal told we were being nice but people were just trying to find their own game. They were trying their best to play Test cricket. But everyone is entitled to their views, he might have seen something from the outside which we didn't see from inside,"