Rahul Dravid Recalls The Hidden Factor That Helped India Win At Eden Gardens In 2001
Published 05/16/2020, 9:11 AM EDT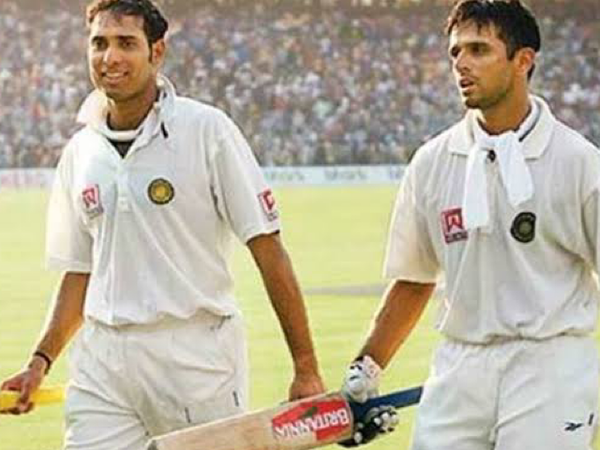 ---
---
Rahul Dravid recalls India's win against the Australian team at Eden Gardens in 2001. The ex-captain of India said that Australia had put on a strong target for the hosts.
ADVERTISEMENT
Article continues below this ad
Rahul Dravid recalls how his partnership with VVS Laxman helped with the win
However, during the second innings, Dravid and VVS Laxman put together a partnership of 331 runs. They kept batting throughout the day and finally brought the change of scene that India needed. Dravid scored 180 runs while Laxman got dismissed at 281 runs.
ADVERTISEMENT
Article continues below this ad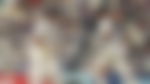 The veteran player believes that the energy from the crowd contributed heavily
However, the veteran player talks about the atmosphere and how it contributed heavily to the performance that was put up.
"The atmosphere on the last day, after tea, the time when we were trying to take wickets," Dravid said on the show."
He talks about how Harbhajan Singh's deliveries kept gathering wickets. On top of that, the support and encouragement by the crowd at Eden Gardens    helped India make that win.
"Harbhajan Singh was bowling and wickets were falling. The support from the crowd was incredible. The crowd at Eden Gardens helped us win the 2001 Kolkata Test. That support, encouragement, and cheer after every ball, I remember it till now and I can still feel that."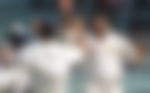 ADVERTISEMENT
Article continues below this ad
Dravid feels that every player must experience playing in front of a packed stadium
Rahul Dravid played for the Indian team and made the entire country proud. However, he says that while he doesn't remember everything from his career, he remembers this moment when the crowd and the atmosphere was what motivated him.
"There are not many things I remember about my career, but one of the occasions was after tea, the atmosphere and intensity at the ground, that's why it's great to see a full stadium here at Eden Gardens."
ADVERTISEMENT
Article continues below this ad
Finally, he said that he believes every player should experience the support of the crowd at least once. It is important to play in front of a packed stadium and experience the energy that flows from the spectators.
"That's an experience every cricketer must experience. Playing in front of a packed stadium and that kind of energy. These are the kind of the things I remember, the energy and vibe in the dressing room, the vibe on the ground, that's something that stays with you. As a former cricketer, you wish that the next generation gets to experience the things we experienced and even more."