Sachin Tendulkar and Brett Lee Discuss the Ban on Saliva to Shine the Ball
Published 06/10/2020, 7:16 AM EDT
By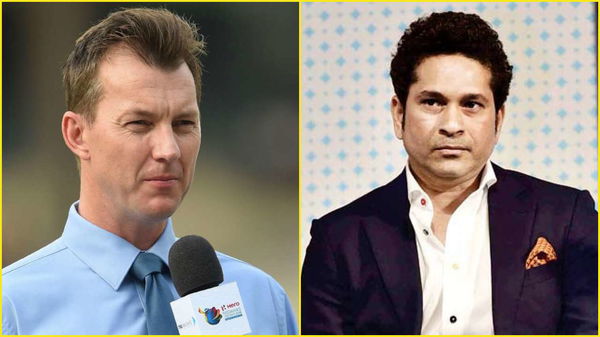 Former Indian captain Sachin Tendulkar was recently engaged in an interesting conversation with former Australian cricketer Brett Lee. The two discussed the ban on the use of saliva to shine the ball and how playing in empty stadiums would affect the mindset of the players. 
ADVERTISEMENT
Article continues below this ad
Owing to the ongoing coronavirus pandemic, ICC has banned the use of saliva to shine the ball. Though they have allowed the bowlers to use sweat as it is less transmissible. This change has been made keeping in mind the safety of the players. However, this has not gone well with former fast bowler Brett Lee. Lee believes that it would be very difficult for the bowlers to adapt to this new rule. 
In a video posted by '100MB', "It's a tough call because it's something which we have done during our entire life. From the age of 8-9, we were told to use saliva to shine the ball. So, all of a sudden to be told something different like you cannot do that, I think it will be very hard to stop and would be very hard to police. If you don't sweat, how do you shine the ball in the absence of saliva? I don't think its fair for the bowlers and it's a disadvantage for them."
ADVERTISEMENT
Article continues below this ad
He further added, "I think the ICC needs to look into that. They can assist the bowlers by giving them something they can apply to shine the ball, something which everyone agrees upon. I am not talking about a green track where a team gets bowled out for 130 odd runs, but you need something for the fast bowlers."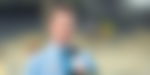 We should go with the usual rules: Brett Lee
During the conversation, Lee also raised questions about the need for the ban. He said that if the matches are going to happen in the biosecure venues, then there is no need for such rules. Brett Lee opined, "Test the players say two hours prior to the game and then move with the usual things. If players are kept in a bubble, in a bio-secure environment where there are no chances of getting infected. Why not go with the usual rules instead of coming with new rules?" 
ADVERTISEMENT
Article continues below this ad
Sachin Tendulkar agreed with the thoughts of Brett Lee and requested ICC to consider their rules once again. He also revealed that sweat can't be used in cold weather conditions. 
Sachin had posted his conversation with Brett on his twitter handle. He wrote, "One more rivalry added to cricket it seems! Sweat vs Saliva! Binga and I discuss cricket in the COVID Era and the impact it shall have on the way the game is played.  @BrettLee_58″ 
WATCH: Conversation between Brett Lee and Sachin Tendulkar
ADVERTISEMENT
Article continues below this ad