Shoaib Akhtar Comments on India-Pakistan Bilateral Series
Published 02/18/2020, 10:59 AM EST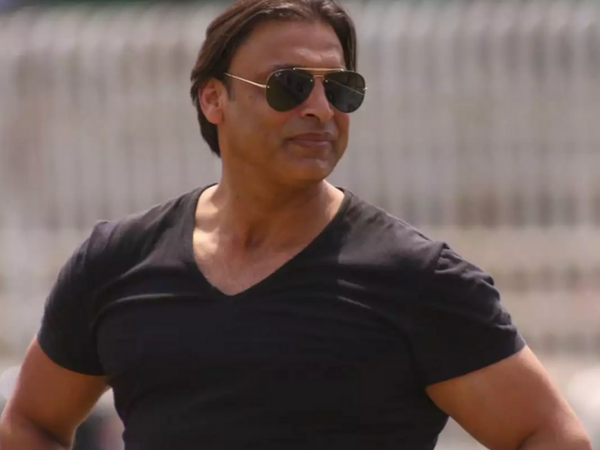 Former Pakistan team cricketer, Shoaib Akhtar, made his comments about the India-Pakistan rivalry. The cricketer is famous for speaking what's on his mind. Not only has he spoken his mind about sensitive issues like Kashmir, but he also commented about the bilateral cricketing ties between India and Pakistan.
ADVERTISEMENT
Article continues below this ad
Shoaib Akhtar slams lengthy gap between bilateral series
Recently, the former fast-bowler posted a video on his YouTube Channel. In this video, he slammed all stakeholders and management responsible for the prolonged gap between an India-Pakistan bilateral series. He brought up the issue of how these two neighbouring Asian countries have not played a bilateral series since 2007. The point to note here is that India and Pakistan still continue to play against each other during ICC events and Asia Cup.
ADVERTISEMENT
Article continues below this ad
Shoaib Akhtar pointed out that India and Pakistan are playing each other in other events like Kabaddi on each other's land. His primary question was: "I understand India can't come to Pakistan, Pakistan can't go to India but we play Asia Cup, Champions Trophy on neutral venues, can't we do the same for bilateral series?"
Akhtar's take on Pakistan being the host country
He remarked about the on-going speculation about Pakistan's capacity as a host country. He said that legends such as Sourav Ganguly or Sachin Tendulkar can provide how hospitable a nation Pakistan is. Additionally, he said that the Indian team went to Pakistan for Kabaddi and the Bangladesh cricket team went there for a series as well. All players from every nation were treated with nothing short of love and respect.
ADVERTISEMENT
Article continues below this ad
Read: Sachin Tendulkar Involved in Friendly Banter with Sourav Ganguly
However, the veteran cricketer did say that if ties are meant to be cut between the two nations, then it must apply to all fields. Hence, both countries should consider stopping trade and other sports as well.
"Whenever it's cricket we make it political, it is very disappointing. We eat onions and tomatoes, we exchange pleasantries then why can't we play cricket?"
ADVERTISEMENT
Article continues below this ad
Shoaib Akhtar concludes the video by mentioning India and Pakistan playing a series will be helpful for business as well. Not only will it be to attract fans, but also to increase revenue. In fact, a series like this will ensure that each player is in their best form to handle the pressure. He urged every cricket fan to come forward and ensure the bilateral series becomes a reality.