Shoaib Akhtar Links Coronavirus Crisis with Kashmir Issue
Published 03/18/2020, 6:04 AM EDT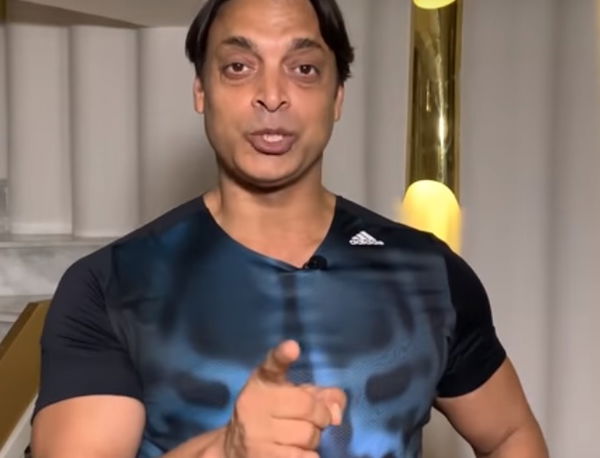 ---
---
The former Pakistani cricketer, Shoaib Akhtar, hits the headlines again for his controversial tweet regarding COVID-19. The Rawalpindi Express took it to Twitter to compare the situation of the world with Kashmir.

ADVERTISEMENT
Article continues below this ad
Shoaib Akhtar's controversial tweet puts him under the spotlight
Taking a dig at the world by the mention of Kashmir, the former pacer has once again managed to be the talk of the town. He mocked the world for not taking a stand on the lockdown of Kashmir by the Indian Government last year.
ADVERTISEMENT
Article continues below this ad
Last year, on August 5th 2019, the Indian Government scrapped the special status of Jammu and Kashmir by revoking article 370 and article 35A. The state was further bifurcated into two union territories – Jammu & Kashmir and Ladakh. The government had also applied section 144 in the region thereby placing it under lockdown for security reasons. 
With the outbreak of coronavirus pandemic, the world has come to a standstill. Many cities like Italy, New York have been locked down owing to the rise in the number of coronavirus cases. At present, 1,73,038 people have been tested positive and 6,664 people have died due to this virus.
Is this the first time Shoaib Akhtar has said something controversial?
ADVERTISEMENT
Article continues below this ad
The former Pakistani spearhead has always managed to be in the news by making disputed statements. In the recent past, he slammed the eating habits of the Chinese people. He held them responsible for the spread of this deadly virus across the world.
Through his YouTube channel, the Pakistani pacer questioned, "I don't understand – if God has made halal animals, why are you eating haram?"
Expressing his disappointment, he further said, "When God has given you so much livestock, why can't you eat that? Why do you have to eat bats, cats and dogs, drink their urine, their blood, and spread the virus in the entire world? I don't understand, I'm really angry. They've got the whole world at stake, these Chinese."
ADVERTISEMENT
Article continues below this ad
This statement of the Pakistani cricketer commentator became racist a little too fast and received backlash from a lot of netizens.