"Sir jadeja doesn't run to take the catch" – MS Dhoni on Ravindra Jadeja
Published 03/01/2020, 11:57 AM EST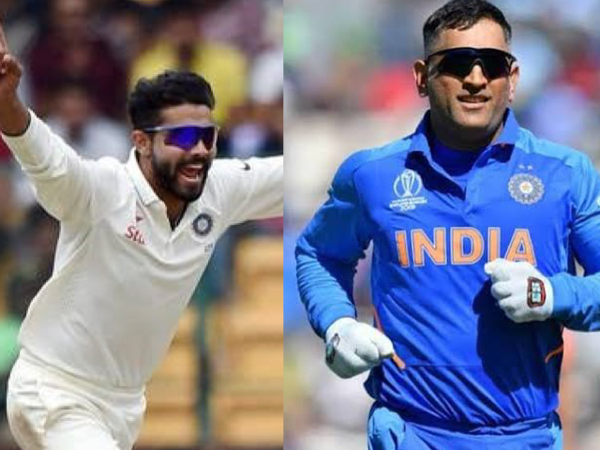 ---
---
Ravindra Jadeja is the new avenger of India! Why? Well, the all-rounder of the Indian team put an excellent catch in the list of his achievements. This catch is the reason for Neil Wagner's dismissal on the second of the Test series at Christchurch.
ADVERTISEMENT
Article continues below this ad
Here is the mind-blowing Ravindra Jadeja catch
ADVERTISEMENT
Article continues below this ad
Now, while some of his fans are rejoicing this moment, there are others who are bringing certain past tweets to the spotlight. It so happens that back in 2013, former Indian skipper, MS Dhoni posted a tweet about Jadeja's connection with a ball. This is the first time the term "Sir Jadeja" was brought into existence. According to Dhoni, Ravindra Jadeja does not find the ball, the ball finds him.
Sir jadeja doesn't run to take the catch but the ball finds him and lands on his hand

— Mahendra Singh Dhoni (@msdhoni) April 9, 2013
The tweet was posted by Dhoni following the Chennai Super Kings mention-worthy win during IPL 2013. The match was between Royal Challengers Bangalore and Chennai Super Kings.
Fast-forward to 7 years later, the entire nation is echoing with Jadeja's name. All of his fans are in disbelief and are full of admiration for the player. Additionally, Sanjay Manjrekar took to Twitter to praise the player. He replied to sports presenter Ridhima Pathak's tweet saying that if a player is "fit as a fiddle" then anything is possible.
Related: Ravindra Jadeja Receives Praise from Sanjay Manjrekar
Even though this is an approbation that Ravindra Jadeja truly deserves, some of the fans took it upon themselves to troll Manjrekar. Back in the days, Sanjay Manjrekar used the term "bits and pieces player" for Jadeja. So, now that he is showing the appreciation for the player, the all-rounder's fans seem to think this is the best time to bring that memory back to life.
Have a look at few of the comments by fans
Finally u found something positive in Jadeja , good going

— supergladiator (@supergladiator4) March 1, 2020
We remember the bits and pieces still😂

— RishiVardhan (@RishivardhanK) March 1, 2020
Yes and that too from a bits and pieces cricketer..right Sanajy ?

— Nationalist Sandeep वैद्य (@sandysmart) March 1, 2020
ADVERTISEMENT
Article continues below this ad
ADVERTISEMENT
Article continues below this ad
Trending Stories