"Smith Doesn't Even Come Close" – Kevin Pietersen Chooses Virat Kohli Over Steve Smith
Published 05/17/2020, 6:26 AM EDT

Follow Us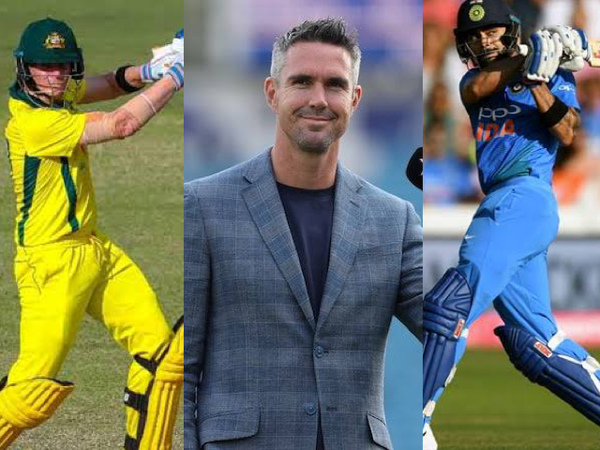 Who is the best between Virat Kohli and Steve Smith? This is a question that most refuse to answer. However, Kevin Pietersen is not one of those who refuse to answer this question.
ADVERTISEMENT
Article continues below this ad
Kevin Pietersen gives specific reasons for choosing Virat Kohli over Steve Smith
During a live session on Instagram with veteran Zimbabwe cricket and current commentator, Pommie Mbangwa, the former England batsman answers the question.  According to him, Virat Kohli is his choice amongst the two players. His reason for choosing the current Indian skipper are the following:
ADVERTISEMENT
Article continues below this ad
1. His record chasing.
2. Winning games for India under constant pressure.
"Kohli, hands down. Freakshow. His record chasing, winning games for India with the amount of pressure he consistently lives under, Smith doesn't even come close."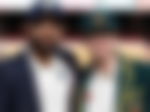 The former England batsman selects the current Indian skipper over the master blaster
ADVERTISEMENT
Article continues below this ad
However, Mbangwa does not stop his questions there. He goes on to ask Kevin Pietersen if he can choose the better player between Sachin Tendulkar and Virat Kohli. To this, Pietersen sticks to his former answer and chooses Kohli.
He says that Virat Kohli averages 80 when he is chasing runs. Moreover, the Indian skipper keeps turning the numbers and the way he chases his frightening. In fact, he even goes on to compare himself with the Indian team batsman. He feels that both of them are driven by the same passion of scoring unreal numbers for the country.
"That's what drives me. My man of the match performances. It was not the way that I played or how I played. How many man of the match performances and how many games that you win for England. And he does that for India. Unreal numbers."
ADVERTISEMENT
Article continues below this ad
Now, while some feel Kohli is the best while others feel Smith is the best, the ICC rankings have their own story. When it comes to the Test Cricket rankings, Smith comes before Kohli. On the other hand, Kohli heads the ODI list while Smith is nowhere in the top 10.