Tim Paine Opens Up About Ben Stokes's Misconduct
Published 02/21/2020, 10:30 AM EST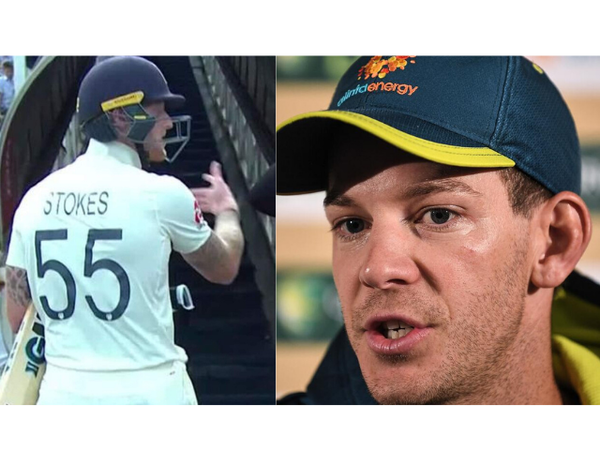 ---
---
Tim Paine slammed Ben Stokes over unprofessional behaviour towards the Johannesburg crowd. A camera footage shows Stokes abusing a spectator during the Test series last month.
ADVERTISEMENT
Article continues below this ad
The incident occurred in January during the first day of the fourth Test series between England and South Africa. The camera footage shows Stokes hurling extremely unethical terms towards the said spectator. However, Stokes apologised for his misconduct at a later date.
Read:  Josh Hazlewood Plans to Pull a "Mankad" on Cheteshwar Pujara
ADVERTISEMENT
Article continues below this ad
When the situation calmed down slightly, it was revealed that Stokes reacted after the spectator referred to him as "Ed Sheeran" on account of him having red hair. This comment prompted Ben Stokes to react aggressively.
Now, Paine was asked if Steve Smith and David Warner received any similar comments from fans during the Ashes 2019. To this Paine responded saying, "Worse than being called Ed Sheeran? I think they might have". In fact he added that it wasn't only Smith and Warner who were the recipient of uncivil comments. It was everyone.
Tim Paine advises the England team to keep their calm
Furthermore, Paine advised the players of the England team to not react aggressively or unprofessionally towards the crowd under such circumstances. He even brought the Barmy Army's conduct in question. He said, "You cannot react to the crowd, but then always encourage the Barmy Army to do exactly the same, and worse — abuse players."
Adding to the Barmy Army's conduct he said that England players cannot have it both ways. While the team praises the Barmy Army when they hurl abuses towards other players, they cannot react to little things like being referred to as "Ed Sheeran".  Players acting as the victim when spectators hurl abuses at them is not a good look.
"That's international cricket, just get on with it. It frustrates me, it really does."
It is quite likely that both Warner and Smith will be the recipient of crude remarks from fans during the T20 series between Australia and South Africa. However, the team had prior discussions on the best approach to deal with the spectators. According to Paine they decided that the best way to deal with it would be to rise above it and not react. He believes players reacting will always blow the story out of proportion. For example, had Stokes just kept walking then this story would not have become an issue at all.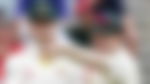 ADVERTISEMENT
Article continues below this ad
Paine's admiration for Smith and Warner
Finally, he expressed a great amount of admiration for David and Steve who conducted themselves extremely well during the remarks thrown at them by the crowd. However, he did emphasise on the  important role team members and staff play when things get difficult on the field.
Related: Australia vs New Zealand 1st Test: "I've Learnt to Block it," Steve Smith on Boos in Melbourne
ADVERTISEMENT
Article continues below this ad
"Obviously there's going to be times when it's going to be difficult for them, but that's where it's going to be important for their teammates and the staff to get around them and help them through it — and I'm sure they will."