Virat Kohli is an Overall Package – Jonty Rhodes
Published 03/18/2020, 2:12 AM EDT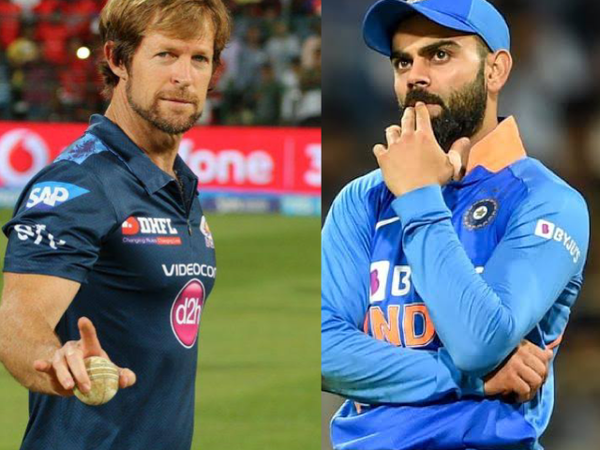 ---
---
Virat Kohli, it's not just a name in India anymore. It's a feeling, an emotion.
ADVERTISEMENT
Article continues below this ad
It is true that in the recent past Virat Kohli did not have the run-rate that his fans expect. However, it is undeniable that every player goes through a rough phase just to emerge stronger. Team India fans did not step back in blaming the skipper when India's performance took a steep downward slope during the ODI and Test series against New Zealand. Now, it is Jonty Rhodes who is coming forward with his personal opinion about Captain Kohli.
Jonty Rhodes talks about Virat Kohli
ADVERTISEMENT
Article continues below this ad
Everyone is familiar with the legend of Jonty Rhodes. Therefore, when he comes forward with the opinion that Virat Kohli is a power package, it holds a significant value.
"I feel the most powerful player in the Indian cricket team is Virat Kohli. He has been consistent with his performance and is an overall package." – Rhodes says to Times of India.
Not only did Jonty Rhodes take the time to shower Kohli with praises, but also provided his comments about Bumrah and Raina. He believes that the two of them are performing brilliantly. In fact, overall India consists of players who possess great skill and potential.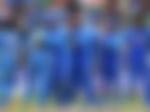 Rhodes comments about working alongside Anil Kumble
ADVERTISEMENT
Article continues below this ad
Jonty Rhodes's appreciation for India is not unknown to Indian cricket fans. The former South Africa player has spent considerable amount of time in the country. Recently, he opened up about the opportunity of being the fielding coach to Kings XI Punjab. He says that while he did not approach the franchise, when he did receive the call, he happily said yes. The reason he promptly accepts the offer is due to Anil Kumble as the head coach.
"He is a thinking man's cricketer. He is someone who has played top-level cricket, but with a real brain around, away from cricket too. And I think you need that."
On a separate note regarding Rhodes's affection towards India – he named daughter India.
ADVERTISEMENT
Article continues below this ad
"I was so overwhelmed that I named my daughter India and I spend nearly 150 days in a year here. Just come with an open mind and embrace what you see."