Virat Kohli Reveals Truth About His Nickname "Cheeku" Over Live Session With Kevin Pietersen
Published 04/02/2020, 6:22 PM EDT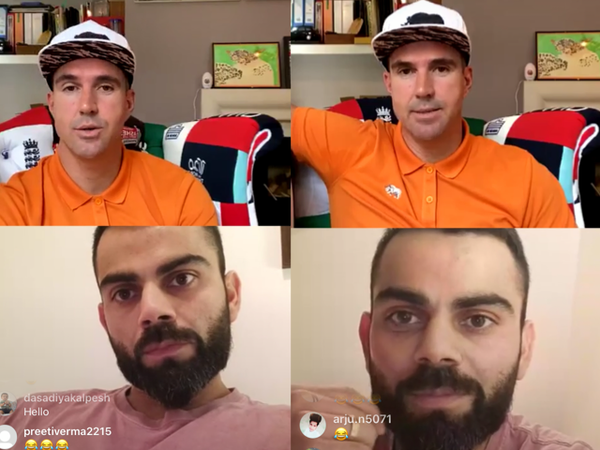 ---
---
Virat Kohli and Kevin Pietersen took to a live session on Instagram to talk about the current events. This was a much needed interactive session given how the situation globally is becoming grim by the day.
ADVERTISEMENT
Article continues below this ad
Virat Kohli and Kevin Pietersen indulge in a series of discussion
During the session, Virat Kohli and Pietersen discussed topics which went beyond the realms of Coronavirus. One of the bigger reveals is the nickname that MS Dhoni gave to Virat Kohli.
ADVERTISEMENT
Article continues below this ad
According to the session, Virat Kohli reveals that everyone in the team calls him "Cheeku". In fact, Kohli says that this nickname was first used by the former skipper while being behind the stumps. Following this, he says that now no one on the team refers to him as Virat anymore. He is either referred to as Cheeku or Kohli.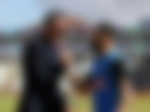 The first time that anyone referred to him as Cheeku was Ajit Chaudhary. He was Virat Kohli's coach during his days of playing on state level. The reason for this were his long ears and a haircut.
During times like these when the whole world is under a lockdown, these interactions make things better for both the audience and the players. However, while Virat Kohli does this session, he even asked the citizens to stay indoors in a previous video. This is the only way to battle the Coronavirus outbreak.
Players globally are doing their bit to fight COVID-19
Not only is Virat Kohli doing his bit, there are other players who are doing the same. It is important that all celebrities and other powers come together to help fight the battle against Coronavirus.
ADVERTISEMENT
Article continues below this ad
For example, Rohit Sharma made a donation of INR 80 lakhs. Next, Yusuf Pathan and Irfan Pathan donated 4,000 masks. Furthermore, Jos Buttler put his 2019 World Cup finals jersey up for auction.
Read More: Rohit Sharma Makes a Handsome Contribution of 80 Lakhs To Fight COVID-19
Right now, it is very important that everyone remains indoors. Social distancing and halting physical contact is the only way to fight this virus.
ADVERTISEMENT
Article continues below this ad