Virat Kohli will Get Angry if I Sledge Him, Sachin Tendulkar will Maintain His Calm says Wasim Akram
Published 05/14/2020, 3:32 AM EDT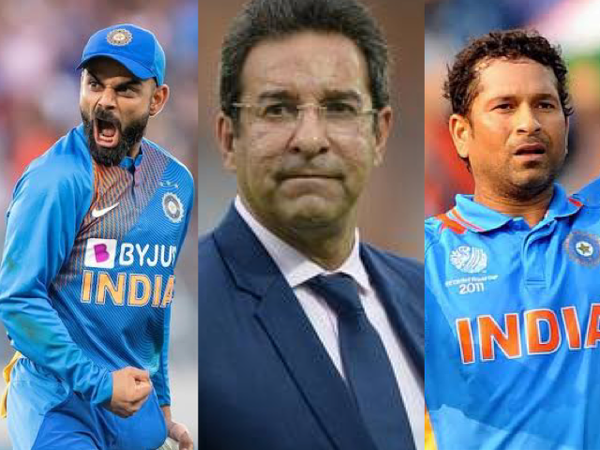 ---
---
Wasim Akram is the latest player who gives his opinion on the on-going debate of – who is a better player between Sachin Tendulkar and Virat Kohli?
ADVERTISEMENT
Article continues below this ad
However, Wasim Akram does not compare them on just batting skills. His comparison for the two Indian cricket players is based on their mental strength as well. According to him, there's a better chance of dismissing Virat Kohli with deliveries than Sachin Tendulkar.
Wasim Akram compares Virat Kohli and Sachin Tendulkar on their mental strength and aggression
ADVERTISEMENT
Article continues below this ad
First, Akram says that both Kohli and Tendulkar are aggressive players. However, the way they express their aggression is different. Virat Kohli will show his aggression on-field, even though it is positive aggression. Tendulkar shows his aggression by remaining calm.
"He (Virat) is a modern great. Compared to Sachin, two different players altogether. He's very aggressive, as a person, as a batsman – positive aggression. Sachin was calm and yet aggressive; different body language. So as a bowler you read that as well."
Now, if Akram is to sledge Kohli, there's a higher chance that the Indian batsman will try to attack Akram more. This will pose as a good opportunity to dismiss him. On the other hand, if Akram sledged Tendulkar, then the Master Blaster will become more determined.
ADVERTISEMENT
Article continues below this ad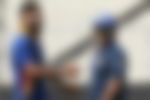 "Sachin knew that if I would try and sledge him, he would get even more determined. This is my take and I might be wrong. If I am to sledge Kohli will lose his temper. So, when a batsman gets angry, perhaps he will attack you and that is when you have the maximum chances of getting him out."
Wasim Akram believes that the current Indian skipper will not be able to beat all of Sachin Tendulkar's records
ADVERTISEMENT
Article continues below this ad
Following this, Wasim Akram compares the two legends of Indian cricket based on their records. While Virat Kohli is closing in on Tendulkar's ODI records, there are several other records which he holds that Kohli might not be able to overcome.
"Virat Kohli will go places and he will break so many records. Can he break Sachin's record? I doubt it. He has far too many records man. He's getting there but there's time."