WATCH: Aakash Chopra Selects Virat Kohli, MS Dhoni, and Others as Top 6 Indian Captains
Published 03/28/2020, 3:10 AM EDT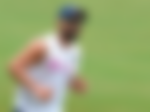 ---
---
Every now and then a post or video surfaces on the int where a selection of top players exist. Right now, Aakash Chopra did the same by coming forward with his list of top six Indian Cricket captains. Names such as Virat Kohli, MS Dhoni, and Kapil Dev are heard during the video.
ADVERTISEMENT
Article continues below this ad
The video is a great way to ensure that cricket fans remain engaged during the nationwide lockdown. While there are other topics he discusses in the video, the selection of top six captains is one of the highlights.
Aakash Chopra selects top 6 Indian Team Captains that includes the likes of Virat Kohli, Rahul Dravid, and others
ADVERTISEMENT
Article continues below this ad
The number six selection is Ajit Wadekar. It was under his captaincy that India emerged victorious in the series against West Indies and England during 1971.
"Under Wadekar, India started winning and the seeds of them becoming a superpower were laid under his leadership."
Next, he picks Rahul Dravid. While Dravid's tenure of captaincy was short, the team did achieve certain victories. Unfortunately, the 2007 World Cup exit put a blemish on his captaincy records.
"He saw a few highs but he also saw a very bad low which was the 2007 World Cup in West Indies where the team was knocked out in the first round."
For number 4, Aakash Chopra selects Virat Kohli. The current skipper is leading the team through major victories. In fact, he feels that Virat Kohli is a captain under whom the team is always making it to the semis or the finals.
"He may not have won an ICC trophy but under his leadership, but from the past three years the team has been at the numero-uno spot in the Test rankings."
The captain who is third on the list is Sourav Ganguly. Under his captaincy, the team bagged victories against the most experienced opponents.
ADVERTISEMENT
Article continues below this ad
The second spot on the list is given to Kapil Dev. He is a legend for India cricket fans. It was under his captaincy that India won its first World Cup trophy in 1983. In fact, the Bollywood industry is coming forward with a film dedicated to the significant moment when Kapil Dev lifted the trophy.
Finally, the top spot on the list is for none other than MS Dhoni. Under Dhoni's captaincy India bagged the T20 World Cup 2007, Champions Trophy 2013, and World Cup 2011. Additionally, it was under his captaincy that India ranks 1st in the Test Series for the first time.
Here is the video
ADVERTISEMENT
Article continues below this ad