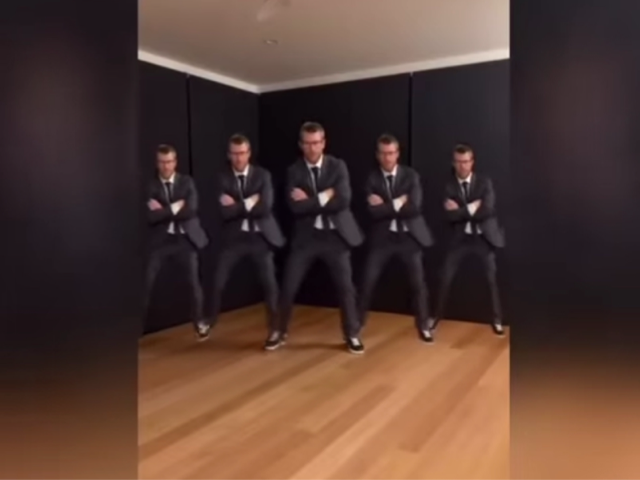 David Warner is a brilliant cricket player. We have all watched him do magic with his bat. Unfortunately, all Warner fans have had to pause their fandom due to the Coronavirus outbreak.
Nationwide lockdown protocols resulted in everyone staying indoors and confined in their homes. Reports and surveys showed that most individuals were beginning to battle signs of depression and mental fatigue. Fortunately, it's players like David Warner who step up and do something that helps with the mental fatigue.
David Warner uploads a video that gets the attention of Bollywood actors
The Australian batsman has recently developed an inclination for the TikTok platform. He has been constantly uploading various videos on the platform which is putting his fans into laugh-mode.
Not only is he featuring in these videos, but also his wife and daughter. Most of the videos are him performing on Indian Bollywood songs and South Indian songs. Recently, he took to the platform to upload a video where he performs on the song Bala from the movie Housefull 4. When this song was released, it came with a signature step. David Warner absolutely made sure he does it to perfection.
Akshay Kumar, famous Bollywood actor, who played a lead role in the movie commented with his appreciation.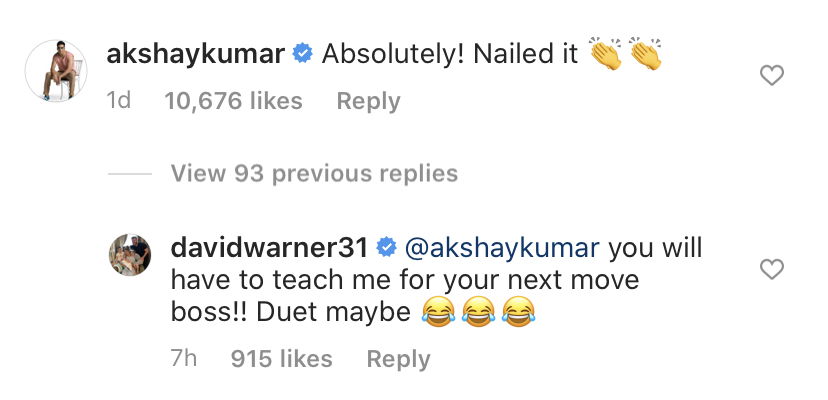 Virat Kohli expresses himself with a series of emojis
Virat Kohli is one of the players who commented on this video. It was actually David Warner's reply which is getting rather hilarious. He said that now it is the Indian skipper's turn to do the same. In fact, Kohli's wife Anushka Sharma can set up an account for him.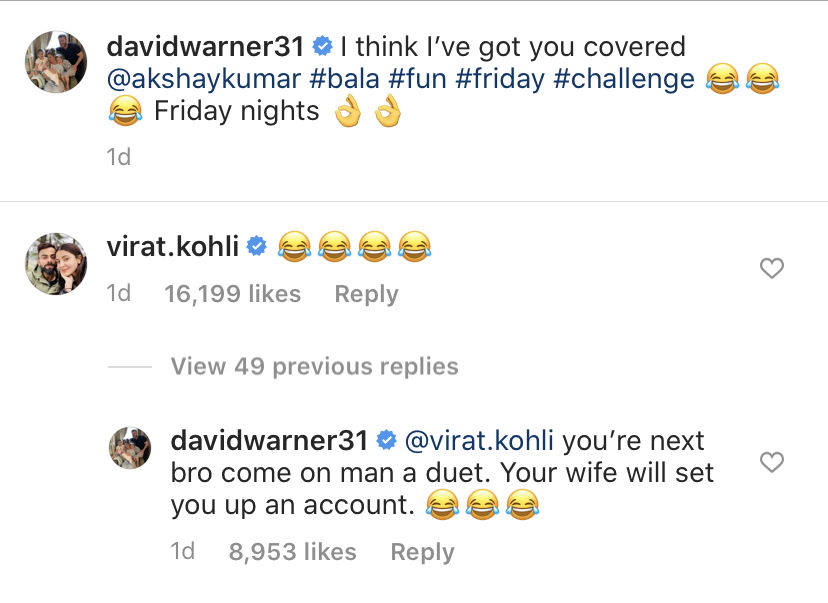 It is truly admirable that David Warner is posting such entertaining videos. This shows that the player cares about his fans even when he is not on-field. Such videos contribute heavily into easing the mind.