WATCH: Hardik Pandya Recalls His Mistake On Famous Indian Talk Show
Published 06/04/2020, 1:08 PM EDT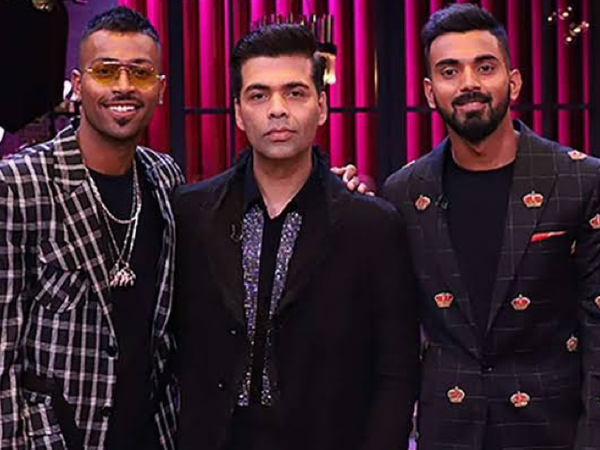 ---
---
One of the most disturbing yet unexpected scandals in the Indian cricket industry was when Hardik Pandya made controversial comments on a popular Indian talk show.
ADVERTISEMENT
Article continues below this ad
An episode on famous Indian talk show dropped a bomb on the Indian cricket industry
Pandya appeared on "Koffee with Karan" along with KL Rahul. Both the players made a series of sexist comments during the show. Following this, there was a public outrage where the audience did not take to the comments lightly. This outrage had a severe impact on Pandya's and Rahul's career as the BCCI had no other option but to suspend them. This led to their exclusion from the squad which played the ODI against Australia.
ADVERTISEMENT
Article continues below this ad
Hardik Pandya reveals how accepting the mistake helped him become a better man
However, now Hardik Pandya reveals how he has grown to accept his mistake on Koffee With Karan has helped him become the man he is today. He believes that accepting that mistake was how he could become a better version of himself. As of today the incident does not bother him anymore given that his family has accepted it.
ADVERTISEMENT
Article continues below this ad
"When that happened, I said to myself let's just accept it and try to correct the mistake. If I would have not accepted that mistake, that part would have still been in me. That phase does not bother me anymore because my family has accepted it."
Additionally, Pandya reveals that being a family man, it was hard for him to watch his father suffer the consequences of his actions. He refers to himself as a family man and makes it clear that whatever he is today is because of his family. The fact that his family was facing issues because of his mistake was not acceptable by him.
"My family got abused. My father gave an interview post the incident and people made a mockery of it. What hurt me the most was my action caused my family problems, and that's not acceptable."
ADVERTISEMENT
Article continues below this ad