WATCH: Irfan Pathan Shares His Tips on Strengthening Immune System During COVID-19
Published 03/23/2020, 5:40 AM EDT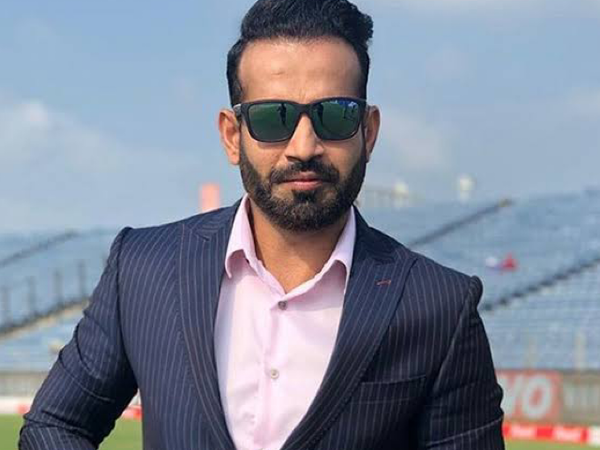 ---
---
The Coronavirus outbreak is making the world come to a halt. Not only are lives being affected, but the entire working system is changing. Everyone is working from homes and public venues are closing down until further notice. Amongst all the chaos, former Indian team player, Irfan Pathan shares a video informing his audience about how to fight the virus.
ADVERTISEMENT
Article continues below this ad
The only way to fight the virus is to maintain social distance
In the video, Irfan Pathan says that while everyone is entering panic mode, the best approach is to remain calm. The primary precaution is to ensure that hands are washed and sanitised at all times. It is advisable to wash the nails under running water as well. On top of that, consuming fruits and fruit juices will help in strengthening the immune system.
ADVERTISEMENT
Article continues below this ad
Also, he urges everyone to understand the importance of social distancing. The primary reason that social distancing is important is so that the virus does not spread further. He says that even if events such as marriages fall on present dates, it is best to make it small and not indulge in a gathering. Right now, it is imperative everyone follows the Government rules. The virus will continue to spread unless everyone takes it seriously and starts abiding by the rules.
"I know that marriage dates might have been pre-decided but now that you know the severity of the situation don't gather in public. Please follow government instructions now that you know coronavirus can spread, it depends on our attitude."
ADVERTISEMENT
Article continues below this ad
Finally, he says that it's all about the attitude. For example, when we defy traffic signals, we put ourselves and lives of others in danger. Similarly, right now if we do not indulge in social-distancing, we are putting everyone's lives in danger.
"We don't need to be afraid but just take care of ourselves and people around us."
Here is the video by Irfan Pathan
ADVERTISEMENT
Article continues below this ad