WATCH: Mike Hussey Compares MS Dhoni With Ricky Ponting
Published 05/08/2020, 2:07 PM EDT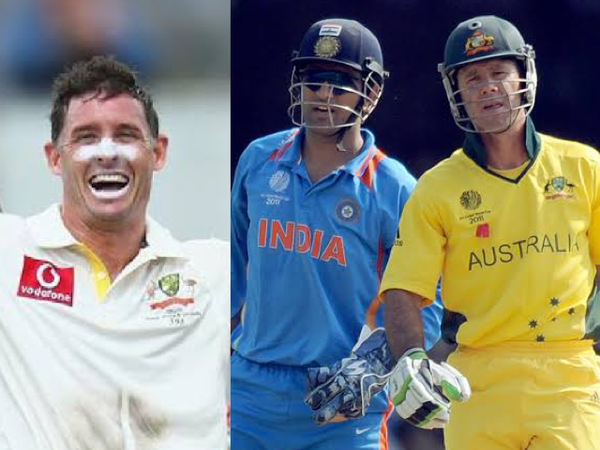 ---
---
Mike Hussey is one of the players who has had the chance to play under two of the most influential cricket captains. He played under Ricky Ponting with the Australian squad and MS Dhoni with the Chennai Super Kings. Now, the Australia player draws some similarities between the two former skippers.
ADVERTISEMENT
Article continues below this ad
Mike Hussey draws up similarities between MS Dhoni and Ricky Ponting
Mike Hussey played with the Australian national squad 7 years. During this time the team won three  ICC World Championship Trophy.
ADVERTISEMENT
Article continues below this ad
when talking about Ricky Ponting, he said that Ponting is a player who is highly driven. Therefore, whether it's net practice or tennis table, he always makes sure that he plays to win. As a leader, he wants to show that it will be okay. If it comes down to a bad net practice, he decides to lead from the front and do the first net practice. This is one of the similarities that Ponting shares with MS Dhoni.
ADVERTISEMENT
Article continues below this ad
"If we had the worst nets in the world that we have to practice on, he will be the first one into the net and show that it's okay. He really leads from the front and he certainly backs his players 100%. That's probably where the similarity is with MS."
When it's about MS Dhoni, Mike Hussey said that the former Indian skipper is a lot more calmer. Dhoni's ways of making moves is much for tactical and it's not easy for everyone to deduce what he is thinking. He adds that Dhoni has the capacity to calm the younger players and keep everyone on track.
"MS makes some moves out there in the field, I'll be sort of thinking "where's he going with this?" Inevitably it might work. How did this come from? He just backs his gut feel. Two different captains but both very effective in their own ways."
ADVERTISEMENT
Article continues below this ad
Watch the full video here