WATCH: MS Dhoni is Seen Bidding Farewell at the Chepauk Stadium
Published 03/15/2020, 7:12 AM EDT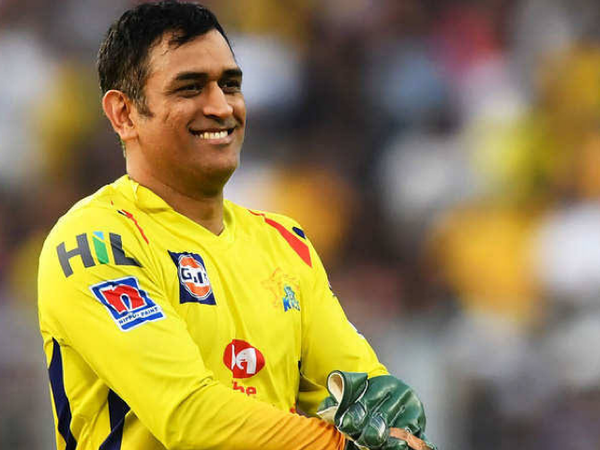 The IPL 2020 commence date is not yet confirmed. Regardless, it is sure that the event will take place sometime in the future. As of now, the BCCI and IPL committee is coming together frequently to set a potential date for the event. Unfortunately, players such as MS Dhoni are going back from their practice sessions.
ADVERTISEMENT
Article continues below this ad
The Coronavirus outbreak is coming increasingly difficult to deal with. Therefore, all the events that require large gatherings of audience are facing cancellations or delays. One such event that is suffering the effects of the virus threat is IPL 2020.
Currently, MS Dhoni, who was practising at Chepauk Stadium, is bidding farewell until further notice. Due to the event being postponed, the practice sessions for all teams are coming to a halt.
ADVERTISEMENT
Article continues below this ad
A video is making rounds on social media which shows MS Dhoni bidding farewell. Since the practice is now going to take place at a later date, the team is going back from Chepauk Stadium for now. Players like MS Dhoni and Suresh Raina are few of the players who reached the practice camp before the entire team.
Here is the video of MS Dhoni bidding farewell
ADVERTISEMENT
Article continues below this ad
Since MS Dhoni's arrival at the stadium, all of fans are gathering to watch him play. This practice session is the first time he is playing on-field since the 2019 World Cup semi-finals. Therefore, these practice sessions are a great source of joy for his fans.
Potential dates are being considered for IPL 2020
ADVERTISEMENT
Article continues below this ad
As of now, there is no confirmation on exactly which date the IPL 2020 will commence. The BCCI and the IPL committee are looking at five potential dates. There are chances that the way Indian Premier League is conducted everyday year will be different from the one this year. Even though all the eight franchises are trying to come to terms with the various aspects that will undergo a change, they do not wish to proceed without the foreign players. Considering the ban on foreign visas , there is high doubts of the event beginning before the Government lifts the ban.
Read More: IPL 2020: BCCI and IPL Committee Come Up With 5 Potential Dates