WATCH: MS Dhoni Scores an Impressive Century During IPL 2020 Practice
Published 03/13/2020, 4:00 AM EDT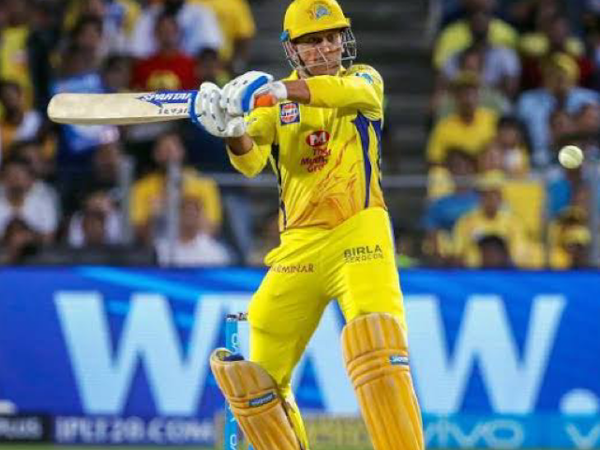 MS Dhoni is undoubtedly one of the best batsman to be a part of the Indian cricket team. Unfortunately, he has been absent from the team since the 2019 World Cup semi-finals. Now, initially it seemed like a sabbatical from the field, however, concerns were raised when his name wasn't in the contracts released by BCCI.
ADVERTISEMENT
Article continues below this ad
Luckily for his fans, he is going to lead Chennai Super Kings through IPL 2020. In fact, the entire team is practising with skipper Dhoni at the Chepauk Stadium. All his fans are gathering around the stadium to watch the batsman in action. Several videos are surfacing which show that MS Dhoni is still in great form.
Interestingly enough, a recent video is making rounds of social media. The video shows MS Dhoni scoring a century during the practice games. Even though this match is a practice game, scoring a century after not playing competitive cricket for a while is applauding.
ADVERTISEMENT
Article continues below this ad
The video shows MS Dhoni and Suresh Raina partnering up. The deliveries are from Karn Sharma and Piyush Chawla. Dhoni's total score stands at 123 runs from 91 balls.
Here is the video of MS Dhoni scoring a century
The IPL 2020 will initiate with the first match between defending champions Mumbai Indians and Chennai Super Kings. If MS Dhoni keeps up this pace, then he will definitely lead Chennai Super Kings towards a positive direction.
Dhoni's fans take to Twitter with their reactions
ADVERTISEMENT
Article continues below this ad
ADVERTISEMENT
Article continues below this ad
Not only will his performance be beneficial for Chennai Super Kings, but also for his selection in the upcoming T20 World Cup. The selection committee of the T20 World Cup will be present at the IPL 2020 to pick the squad. Therefore, if Dhoni performs well, then there is a huge possibility of him being selected in the squad. While this is a news that makes his fans jump-with-joy, former Indian skipper, Kapil Dev, did not seem ecstatic about this. His concern is that if the selection committee fixates only on Dhoni, then the fresh talent available on-field will not be taken into consideration.