WATCH: Rohit Sharma and Kevin Pietersen Indulge in a Hilarious Live Session
Published 03/27/2020, 5:29 AM EDT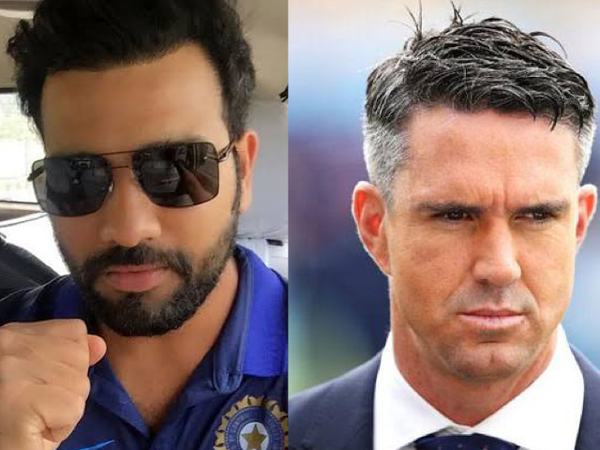 The world is coming to a virtual standstill due to the spread of Coronavirus. All the industries, sectors, and economies are suffering the consequences. Even the cricket universe is feeling the impact of the virus. As a result, players are now going live on social media and interacting with their fans. Two of the players who recently did the same are Kevin Pietersen and Rohit Sharma.
ADVERTISEMENT
Article continues below this ad
Read: Spending Time Reading Every Authentic News About COVID-19 Says Harbhajan Singh
The two of them spoke about life at home, how they are dealing with the lockdowns, and other aspects of the current situation. On top of that, players such as AB de Villiers and Yuzvendra Chahal participated as well. The four of them indulged in friendly banter during the live session.
ADVERTISEMENT
Article continues below this ad
However, there is one moment from the conversation that sent all the audience into fits of laughter. Kevin Pietersen asked Rohit Sharma about his opinion on which players of the Indian team are completely hating the nationwide lockdown.
"Who do you think is hating this (lockdown) the most in the Indian team?"  
Sharma's answer is the highlight of the conversation. He says that it is the single men who are absolutely hating it. All the selfies that are being posted clearly hint at the fact that they want to go out.
"Guys who are single. They must be dying to go out. All these guys posting pictures, selfies and all that. I think make out from all that these guys are fried, they want to get out."
This response from the Indian opener left everyone including Kevin Pietersen laughing their heads off.
Here is the video of Rohit Sharma and Kevin Pietersen's hilarious exchange
ADVERTISEMENT
Article continues below this ad
Stay at home to save your nation from COVID-19
ADVERTISEMENT
Article continues below this ad
However, on a serious note, even the players are asking their audience and fans to follow protocols. The only way to defeat the virus is by staying home and maintaining social distance.