WATCH: Rohit Sharma says "Ye IPL 13 hai, 13 toh odd number hai" in Latest IPL 2020 Promo
Published 03/06/2020, 3:53 AM EST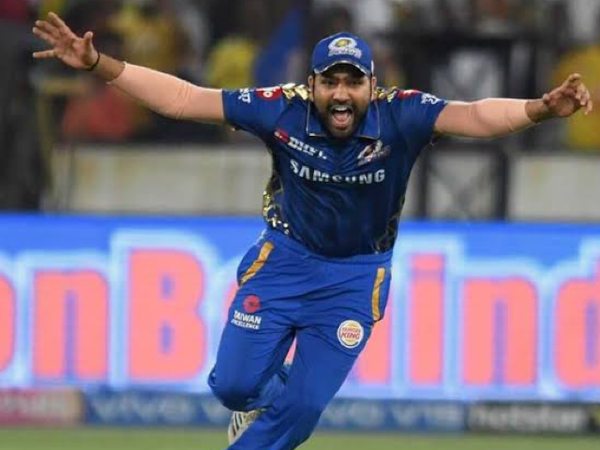 ---
---
Indian Premier League 2020 is on its way. Therefore, all the franchises are working out strategies, players are coming together to practise, and fans are eagerly waiting. Amongst this rush, Rohit Sharma points out that Mumbai Indians have been winning this event every odd year. This means that Mumbai Indians picked up the trophy in 2013, 2015, 2017, and 2019.
ADVERTISEMENT
Article continues below this ad
Now, this is Indian Premier League 2020. This is an even year. However, Rohit Sharma feels that Mumbai Indians and their fans are in for a treat since this is the 13th version of the event. 13 is an odd number. So, if the mysterious connection of odd numbers and Rohit Sharma plays its charm, then there is a possibility MI might bag the trophy this time.
The point to keep in consideration is that it's not the franchise which works with odd numbers but it's Sharma. When he was playing with Deccan Charges in 2009, that trophy was bagged by DC.
ADVERTISEMENT
Article continues below this ad
This affair of odd-even numbers is an advertisement opportunity that IPL did not let pass through. A promo of IPL 2020 surfaced which features Sharma. In this promo it is seen that his Uncle is trying to connect Rohit Sharma to the magic of even numbers. However, at the end Sharma points out that even if the year is 2020, it's the 13th season.
Here is the promo featuring Rohit Sharma
Have a look at the reactions of fans
ADVERTISEMENT
Article continues below this ad
Indian Premier League 2020 will begin with a thrilling match between defending champions Mumbai Indians and Dhoni-led Chennai Super Kings. Both of these teams are champion franchises with strong teams.
MS Dhoni led Chennai Super Kings are already practising together at Chepauk Stadium. On top of that, fans are gathering to watch Dhoni play. This is the first event he will be playing since the semi-finals of 2019 World Cup.
Read More: Fan Breaches Security Wall to Meet MS Dhoni
ADVERTISEMENT
Article continues below this ad