WATCH: Sachin Tendulkar Discloses Getting The Better Of Glenn McGarth During The 1999 Adelaide Test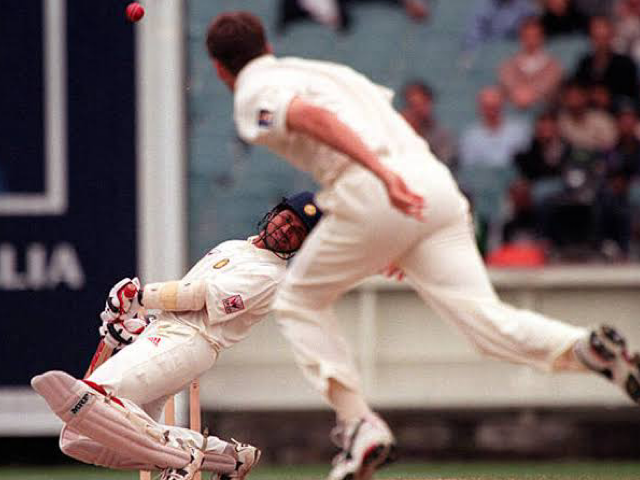 Sachin Tendulkar is hailed as God in the world of cricket. There is a good reason for that as well.
Sachin Tendulkar talks about how he kept his cool during back to back maiden overs
Recently, the Master Blaster revealed an incident which is evidence for why he is known as the God of Cricket. This incident dates back to the Adelaide Test of 1999 between India and Australia.
Sachin Tendulkar said that it was Glenn McGrath who was bowling to him. Now, it looked as if the Australian team was following the strategy to frustrate Tendulkar to get the better of him. Hence, the Australian bowler delivered almost half a dozen maiden overs. However, the veteran Indian player is not one who can be fooled easily.
In a video released by BCCI, Sachin Tendulkar says, "That was their strategy… 'let's frustrate Sachin. 70 percent of the ball should go to (wicket-keeper) Adam Gilchrist and 10 percent close to his bat. If he plays or chases deliveries outside the off-stump we have succeeded'."
Must Watch – From his daily routine to his on-field rivalries to the famous Desert Storm innings – @sachin_rt tells it all in this Lockdown Diary.

Full video 📽️ https://t.co/y7cIVLxwAU #TeamIndia

— BCCI (@BCCI) April 28, 2020
The Indian player discloses how he managed to get the better of Glenn McGarth
Sachin Tendulkar maintained a calm mind throughout all the overs. He reveals that there were some deliveries that were tougher than others but he ensured that none of them dismissed him. A primary reason why he could maintain his cool owes to the fact that Tendulkar realised the strategy McGarth was following.
"I thought this evening I am patient but tomorrow morning I am gonna play the way I want. You won't control how I want to play but I would control where you are going to bowl."
Come the next day, Sachin Tendulkar took some of Glenn McGarth's deliveries and sent them off to the boundaries. He said that it was new day and both of them had the same level of mental and physical strength.
"I remember hitting him for a few boundaries the next morning because it was a fresh day and we both were at the same level."