WATCH: Shahid Afridi Releases Video for Pakistan Citizens About COVID-19 Precautions
Published 03/21/2020, 1:43 AM CDT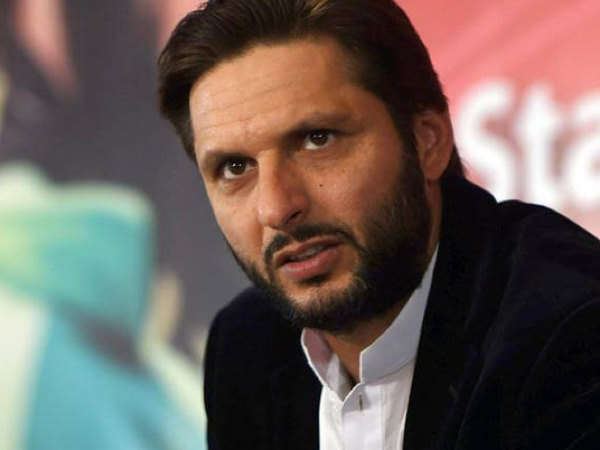 ---
---
The world is realising every passing day that the Coronavirus threat is a priority concern. As a result, events and venues are being shut down. On top of that, celebrities are taking to social media to express their caution. Just recently, Shahid Afridi, former Pakistan player released a video asking his countrymen to take precautions immediately.
ADVERTISEMENT
Article continues below this ad
Shahid Afridi addresses his nation regarding the outbreak of Coronavirus
The numbers in the country are rising rapidly. Therefore, he urges his fellow countrymen to use handkerchiefs and face masks in case they sneeze or cough. Additionally, he says that there should be no physical contact between two people. Using hand-sanitisers is a must.
ADVERTISEMENT
Article continues below this ad
"Health is wealth. We have to take some preventive measures to defeat coronavirus. While sneezing, coughing, and before and after having food we have to wash our hands properly. It is very important to use alcoholic sanitizer to sanitize your hands. Use tissue paper while sneezing and coughing and put it in the dustbin. If you will stay safe the country will too."
Shahid Afridi expresses the amount of severity COVID-19 is reaching. He says that the country and the citizens safety comes before everything else. Considering over 460 people in Pakistan are suffering from Coronavirus and 2 deaths are already in the records.
Pakistan cricket Board releases the video
ADVERTISEMENT
Article continues below this ad
The cricket industry is getting seriously affected by the virus. Not only did Pakistan Super League 2020 come to a halt, but also Indian Premier League 2020. The 13th edition Indian Premier League might not go forward at all. This will result in huge losses for the investor. However, the Indian Government says that it is finally the organisers decision.
Read More: Indian Government Warns BCCI to Not Proceed with IPL 2020
On top of that, the series between India and South Africa and the one between New Zealand and Australia did not go ahead as per plans.
ADVERTISEMENT
Article continues below this ad