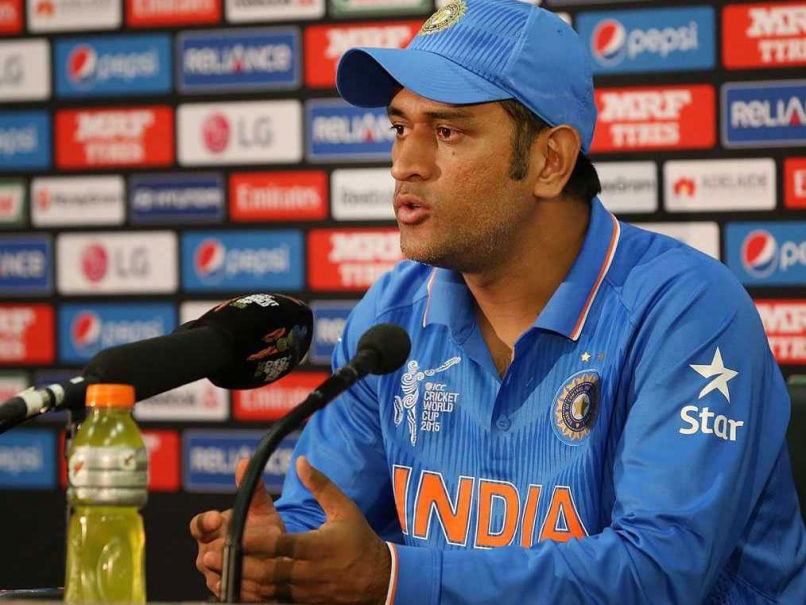 Four years ago, this was the day when MS Dhoni had to encounter the question of his retirement from limited-overs cricket. India was knocked out by West Indies in the semi-final of the T20 World Cup 2016.
MS Dhoni was doing the post-match press conference. Though Dhoni does not lose his cool often, maybe the defeat in the match made him edgy. As a result, MS roasted the reporter who asked him questions about his retirement.
The banter between Dhoni and Australian journalist Sam Ferris was hilarious.
The conversation between MS Dhoni and Sam Ferris
It started with the journalist asking Dhoni, "Do you think you can continue playing on after this tournament?"
Hearing this question, Mahi called the reporter near him for some fun. Instead of answering the reporter, he countered if he wanted Dhoni to retire. To this, the journalist nodded his head in denial.
MS didn't stop here, he then exclaimed," I was hoping it was an Indian media guy because I can't say if you have a brother or a son who can play for India or is a wicketkeeper. But do you think I am unfit?"
After listening no from the reporter Mahi asked him if he could survive until the 2019 World Cup upon which Sam (journalist) agreed.
Dhoni then finished the grilling session with the remark, "Then you've answered the question you fired the wrong ammunition at the wrong time"
Here's the video of that incident:
However, this incident didn't go well with Sam Ferris. He later expressed his disappointment stating that he came up with a standard question. He further added that he was surprised seeing MS Dhoni's behavior.
One noteworthy thing is that even after 4 years the question of Dhoni's retirement remains unanswered. Dhoni last played competitive cricket in the 2019 World Cup where Kiwis outshine India in the semi-final.