We Won't Use Saliva if Doctor Instructs Otherwise Says Bhuvneshwar Kumar on Coronavirus
Published 03/11/2020, 2:28 PM EDT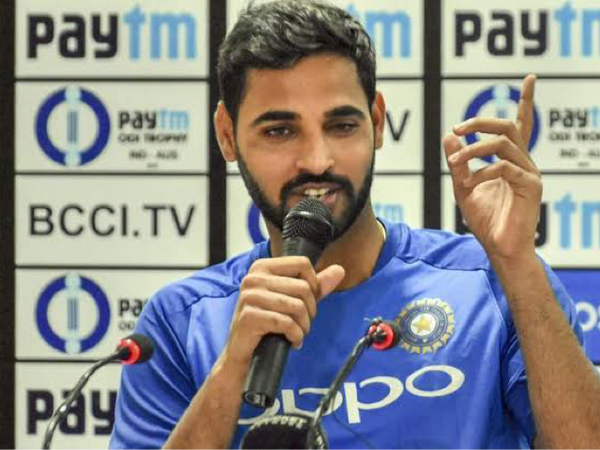 ---
---
Bhuvneshwar Kumar answers questions about the coronavirus outbreak that other players have not yet. During his interview with the media following his return to the field, he answers three questions regarding the major epidemic.
ADVERTISEMENT
Article continues below this ad
It is not surprising to see media questioning the players about the virus considering the fact that the numbers are rising. As of now there are over 50 positive cases of the virus in India.
Bhuvneshwar Kumar answers questions about coronavirus
ADVERTISEMENT
Article continues below this ad
The first question Bhuvneshwar Kumar answers is whether the the Indian cricket team players will restrict the use of saliva during games. Kumar says that obviously it is a health concern and the team will do what the doctors say. However, if they don't use it and the ball does not swing, then the audience will start bad-mouthing the team. At the end of the day, the decisions and instructions of the team doctors are final.
"But it's a valid point and everything depends on the team meeting that we are scheduled to have today with the doctors. We will just follow their instructions."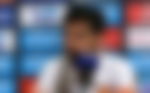 The next question Bhuvneshwar Kumar is asked is about the fan-interactions between the players and the audience. The question to him is whether these interactions will be limited or completely scraped off. His answer is truly heartwarming. He mentions that while the entire team is maintaining top-notch hygiene, it'll still be difficult to scrape off fan-interactions. However, it is possible the two Captains, Virat Kohli and Quinton de Kock, will not shake hands after the toss at the ODIs against South Africa.
ADVERTISEMENT
Article continues below this ad
"But we cannot stay away from our fans because they love and support us, so these things are unavoidable. Having said that, we will still try to maintain our distance by wearing masks during our interactions with them and while signing autographs."
Kumar addresses speculations about IPL 2020
Finally, the third question is about whether he thinks IPL 2020 will be face a reschedule or not. Bhuvneshwar Kumar deals with this question quite diplomatically. Neither does he confirm the notion nor does he dismiss it.
ADVERTISEMENT
Article continues below this ad
"I really don't want to comment on such things right now. It's a pretty dangerous situation in India, but at this moment, all I can say is that we hope this doesn't spread any further."