"You Weak C***s" – Michael Clarke Reveals Snapping At Simon Katich During 2008-09 Season
Published 05/06/2020, 3:47 AM EDT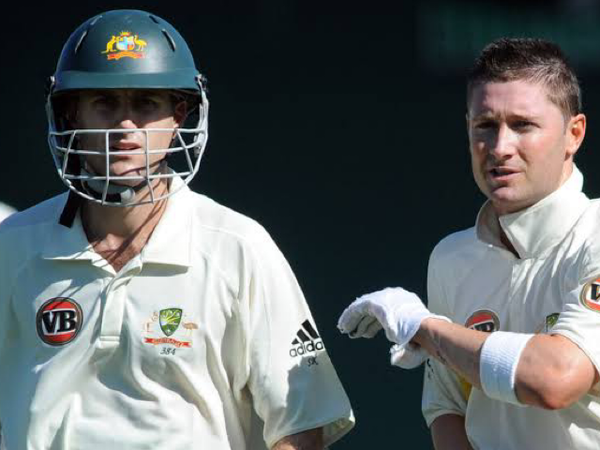 ---
---
The Australia national team has seen several ups and downs. A primary reason why the team is hailed to be one of the best is for its team spirit. However, there are times when a story comes forward showing an ugly alternative of the perfect team. This time the story includes the players Michael Clarke, Simon Katich, ans Mike Hussey.
ADVERTISEMENT
Article continues below this ad
First, it does without saying that all three of them are some of the best players to have worn the jersey. Now, this story is from the season of 2008-09 where Australia did not have the Test season as they expected.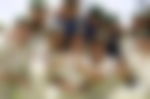 The South African team served Australia the first defeat on home soil after almost 15 years. However, Australia managed to come out on top at the summer's final list. While everyone thought this will be a time to celebrate, Michael Clarke's autobiography reveals the true events of that night.
ADVERTISEMENT
Article continues below this ad
Michael Clarke reaches his peak of frustration before snapping
So, Mike Hussey was in charge of belting out the team song, Under The Southern Cross I Stand. Unfortunately, he was unaware that Michael Clarke had made reservations to celebrate. Hussey's delay in belting out the song led to Clarke reaching his peak of frustration.
In the autobiography, Clarke writes that he realised that Simon Katich and Hussey were delaying the song at his expense. Due to this reason, he snapped at them after hearing them discuss ways of delaying it and making him wait.
"'Hang on, you're doing this out of spite, you f—ing dogs. Have the balls to say it to my face.'"
Not only did he pass this comment, but when Simon Katich retaliated by asking him to repeat himself, he also said "'I said have the balls to say it to my face, you weak c—s.'
ADVERTISEMENT
Article continues below this ad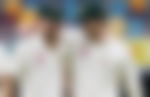 As a result of this, Katich walked across the room and grabs Clarke by the collar. While a Clarke writes that it was one chance Katich had to hit him, the player decides to walk away while Clarke remains in the circle.
The aftermath of the incident that shook the Australian team
ADVERTISEMENT
Article continues below this ad
The first time the story came out, everyone tried to avoid making any comments about it. However, as a result of that incident Michael Clarke and Simon Katich are on different pages about their relationship. Clarke says the gaps have mended themselves while Katich says there is no relationship to begin with.