"You Were My Home Mother" – Rashid Khan Mourns The Loss Of His Mother
Published 06/18/2020, 11:53 AM EDT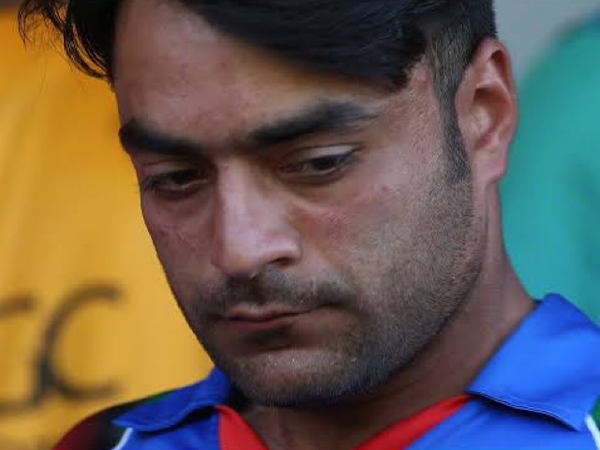 ---
---
Afghanistan's leg spinner, Rashid Khan, suffered a heavy blow from the universe as he deals with his mother passing away.
ADVERTISEMENT
Article continues below this ad
Rashid Khan expresses his devastation after his mother tragically passes away
His mother was suffering from an illness. Rashid Khan has earlier taken to Twitter to express his concerns. He urged his fans and well-wishes to pray for his mother's health and recovery. Tragically, his mother departed for her heavenly abode on June 18th.
ADVERTISEMENT
Article continues below this ad
Ya Allah ! Give my mother a good health. Please remember her in your prayers 🙏🙏

— Rashid Khan (@rashidkhan_19) June 12, 2020
Initially, Afghanistan journalist, Jafar Haand, confided this news by taking to twitter. He prayed for that the family finds strength in the tough moments of life.
I regret to say @rashidkhan_19 , #Afghanistan #cricket Star, mother passed away. Our hearts are saddened by your loss and our thoughts and prayers are with you, Rashid Jana. May Allah rest her soul in peace.
Rashid Jana, May Allah help you in this difficult time. @amirkhan6362

— Jafar Haand (@jafarhaand) June 18, 2020
Now, Rashid Khan himself has taken to the social media platform to express his devastation. To him, his mother was home. Death of a closed one is never easy to deal with. In this difficult time, his team, family, and the entire cricket industry stands by him.
إِنَّا لِلَّهِ وَإِنَّا إِلَيْهِ رَاجِعُوْنَ
You were my home my mother I had no home but you . i can't believe you are no more with me you will missed forever . Rest In Peace #MOTHER 😢😢

— Rashid Khan (@rashidkhan_19) June 18, 2020
ADVERTISEMENT
Article continues below this ad
The Afghanistan player had lost his father in January 2019
A year back in January 2019, he lost his father. During such time, he was playing in the Big Bash League as a part of Adelaide Strikers. Even though he was broken to bits, he continued to play and went onto playing against Brisbane Heat the next day.
He opened his heart out about the incident during an interview. He expressed the struggle his father endured to raise the family, along with the immense support he showed. Even then, he kept strong and believed that life needs to move on. Therefore, his mother, brothers, nephews, and everyone else will come together and help each other move forward.

"It happens. It's life. In this situation, my family has really supported me… Especially my mum, my brothers, my nephews. They were encouraging me a lot from back home."
ADVERTISEMENT
Article continues below this ad
We hope he finds the strength and stands strong again.