"Yuvraj Singh was Supposed to Become the Captain Instead of MS Dhoni" says Yograj Singh
Published 05/09/2020, 12:39 AM EDT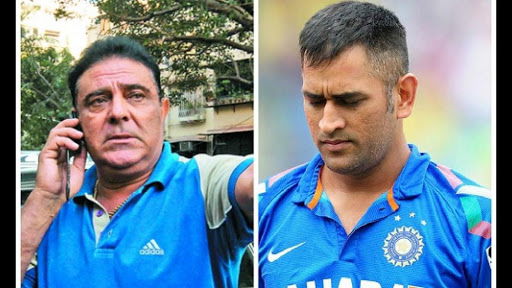 ---
---
Former Indian captain MS Dhoni has always been a target for former Indian cricketer Yuvraj Singh's father Yograj Singh. MS was one of the best captains to ever have captained the Indian cricket team, but he is always subjected to hate and criticism by Yograj Singh. This time Yograj lashed out at Dhoni stating that MS got a well-built team by former captain Sourav Ganguly who backed a lot of young players of his generation. 
ADVERTISEMENT
Article continues below this ad
Yograj had always held MS responsible for ending Yuvraj's career and also accused him of not backing Yuvi enough. He also praised Sourav Ganguly for backing the youngsters and making them well-groomed cricketers. 
Yograj told News24, "The videos I have watched lately featuring Sehwag, Gambhir or Yuvraj, everybody has said something about Dhoni directly or indirectly. Why does everybody talk about Ganguly so much? When he started building the team, its ranking was 7. He took youngsters like Yuvraj, Kaif, Zaheer, Harbhajan, Sehwag, and Gambhir and built a new team,"
ADVERTISEMENT
Article continues below this ad
He also made a big statement by saying that Yuvraj was supposed to lead India after Sourav Ganguly. But destiny made MS Dhoni captain and he also got a team of well-groomed superstars. 
"It's destiny that Yuvraj was supposed to become the captain but Dhoni got the captaincy and well-built team," he added.
ADVERTISEMENT
Article continues below this ad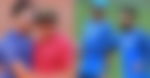 Virat Kohli and MS Dhoni backstabbed Yuvraj
A few days back, Yograj had made headlines by accusing Virat Kohli and MS Dhoni for backstabbing Yuvraj Singh. He said that even though his son was betrayed, players like Dhoni, Kohli, and Rohit should get a proper farewell as they have done so much for the Indian cricket. 
ADVERTISEMENT
Article continues below this ad
Yograj said, "Along with these two, I would say that even the selectors betrayed him. I had met Ravi recently. He asked me for a photograph. I called him and pointed out that all great players should get a send-off based on their performances. When Dhoni, Kohli or Rohit retire, I would request the board to give them a good send-off as they have done so much for Indian cricket. Many have backstabbed him and it hurts,"