Investing In Cricket's Future The Delhi Daredevils Way
Published 05/23/2017, 4:19 PM EDT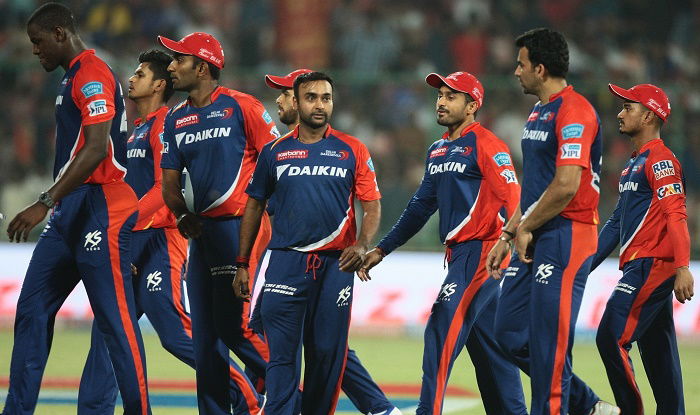 ---
---
IPL is a fierce competition where the teams battle it out even before the tournament begins. But the first battle is about money, about biding smart and making choices from a bag 100's of players. Most of the team owners and think-tanks are already sweating it out, chasing big international names, and established Indian crop. They bank on their reputation for performance and more so for gathering a following. This is common among almost all the IPL teams, but there was something different this season with the Delhi Daredevils, there is a change of wind as you pass their table, and glimpse at their line up.
ADVERTISEMENT
Article continues below this ad
While all other sides were busy biding big, Delhi Daredevils were rewarding young performers, picking them meticulously. The bidding wasn't just a last moment decision or an experiment; the Daredevils think-tank had done their homework tracking each player's domestic performance, having a hint of their caliber. In their own way the Daredevils were revolutionising the art of building a team set up, and this had a lot to do with Rahul Dravid's and Paddy Upton's planning away from the limelight.
ADVERTISEMENT
Article continues below this ad
When most teams chose to built their core on the foundation of top international players, Delhi chose otherwise, they stuck to a core of young Indian players, many who are very consistent yet stuck in the web of domestic circuits. While Pune were busy spending a record sum on a big hitting Ben Stokes and RCB spending a whopping amount on Tymal Mills, Delhi quietly embraced a talented Rishabh Pant, just 19 years of age.
When teams were leaking huge sums behind big international names, Delhi chose to give weightage to performance. When all rounders was up for grabs, Delhi didn't choose a Stokes or Maxwell, they chose someone who they thought projected consistency and could lead these young cubs under his wings, and they chose Chris Morris.
There seems to be very little that is extravagant or flashy about the Daredevils, They don't possess crowd favourites like Dhoni, or an entertainer like Warner; they don't have Jadeja tweaking the ball nor Johnson steaming in. Instead Delhi has a Zaheer Khan who is proud every time a youngster from the side overshadows even the greatest player. They have Billings for spectators to watch in awe, they have Shami bowling his heart out.
ADVERTISEMENT
Article continues below this ad
Looking at their line up, more than half it boasts of names of Indian local players, some prodigious talents, some skilled, and others coming with a little international exposure. When Zaheer Khan missed out, they didn't pass on the captaincy to Corey Anderson or Carlos Braithwaite, but instead groomed in a young Karun Nair.
Many would have written off Delhi Daredevils for the names, they didn't boast, and a slip up in their very first match would have made many think of Delhi to be somewhere below in the table, they were the underdogs and labelled so for very possible reason. But they proved everyone wrong, at once almost being strong contenders for the play-offs and later being spoilers for top names. So was this all a chance? No, because DD was not just a team but a factory grooming Indian talent, making them believe that they are no less than the big names they see and admire.
The players too repaid the faith shown, whether it was Samson's century, Pant's heroics or Nadeem's spell they stood up. Nair too was stubborn to find form and Iyer and Mishra didn't forget to make it count, but yes they were in very safe hands to say the least about Zaheer, Dravid and Upton.
ADVERTISEMENT
Article continues below this ad
While most other teams invested big monies in purchasing stars and glamour, Delhi's was a contribution to talent and a reward to performance. This move by Delhi is just a wake up call for domestic Indian players that they too are stars all the need is one push, that consistent performance will be rewarded, and that they too are looked at. I hope as IPL resumes its journey from here on there are more Delhi Daredevils to come!
More from EssentiallySports on Cricket