"Crime Goes Down to Zero": Usain Bolt Reveals Why Olympic Sports Are So Important to Jamaicans
Published 11/14/2021, 2:14 AM EST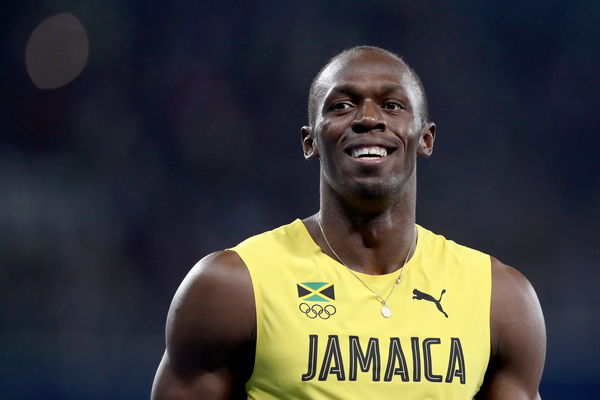 ---
---
For Jamaica, Usain Bolt is their Dog Star and the poster boy of their sporting world. The 8x Olympic Gold Medalist, Bolt has always stuck to his roots and made his country proud time and again.
ADVERTISEMENT
Article continues below this ad
The Jamaican star sprinter is undoubtedly the fastest man in the world with his 100 and 200m records still standing unbroken. Naturally, Lighning Bolt's country is extremely proud of him and the same is true for the 35-YO's feeling towards his people. He has always talked about how proud he is of his roots and to belong to the land of sprinters and reggae music.
ADVERTISEMENT
Article continues below this ad
Recently, Usain Bolt talked about how important sports are in bringing the world together. Also, he mentioned the value it has added in his own country as well.
Usain Bolt and his very inspiring message to the world
Whenever any mega sports event is going on, people around the world unite to support their favorite teams and cheer them up. Families reunite and enemies become friends to support their favorite athlete. It is indeed a beautiful thing to witness.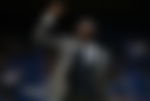 The star Olympian Usain Bolt also believes the same. One of the most decorated Olympians in history, believes sports play a big part in bringing the world together.
"I think sports is very important to bringing the world together, To me, just watching sports in general and as a sportsperson is massive," said Bolt.
Bolt's country Jamaica is known as the land of fast sprinters and reggae music. This combination unites the citizens of the country and keeps them inspired. Sports play a huge role in the country, so much so that even crime rates go down during the Olympics.
"In Jamaica, when the Olympics is going on the crime goes down to zero, that's how big of an impact sports has on the world and when the Worldcup is going on, everybody is watching it," claimed Usain.
He further added, "So I feel like sports plays such a big part in helping the world come together".
Usain Bolt himself falls in the list of top 10 most popular athletes in the world. Along with him. athletes like Yohan Blake, Elaine Thompson-Herah, and Shelly-Ann Fraser Pryce also make Jamaica proud.
Bolt talks about how his Jamaican roots inspired his album
Bolt also released his music album in September, called 'Country Yutes'. He released this popular reggae album along with his friend Nugent 'NJ' Walker. Thanks to Bolt's popularity, the album took the music industry by storm in the very first week.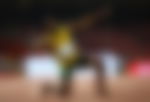 ADVERTISEMENT
Article continues below this ad
Bolt has revealed that this album, Country Yutes,  has its roots in his rich Jamaican culture where grew up listening to old-school Jamaican music. Interestingly, the legendary sprinter is no stranger to breaking into a dance when any reggae or dancehall album plays.
"Jamaican people are always dancing, so we make specific music for dance: reggae and dancehall. When it comes on, it's time to dance," said Bolt.
ADVERTISEMENT
Article continues below this ad
Post-retirement, the sprinter has his eyes on the Grammy and plans on releasing more albums soon.