AWESOME: Cristiano Ronaldo Cranks it up a Notch with Amazing Goal Celebration
Published 11/28/2018, 6:16 AM EST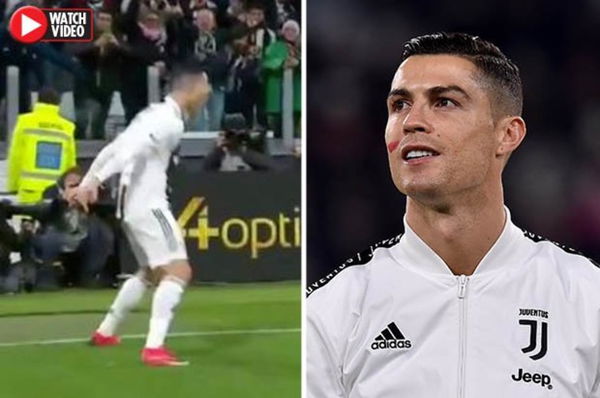 Cristiano Ronaldo has been in sublime form for Serie A giants Juventus this season. He fired in his 10th goal of the season in a 2-0 victory over SPAL on Saturday. It was his seventh goal in just eight appearances.
ADVERTISEMENT
Article continues below this ad
According to footage aired by Eleven Sports, a cross splayed out at Ronaldo's feet. In the next moment, the ball found itself in the back of the net.
In his signature move, he ran to the corner flag, jumped in the air and put his arms at his side – before shouting "Si" (yes in English).
ADVERTISEMENT
Article continues below this ad
This celebration has been seen hundreds of times during Ronaldo's tenure at Real Madrid. But now, with Juve, it has had an added impact in Italy.
This unique twist was courtesy the thousands of Juventus fans packed into the Allianz stadium bellowing out "Si" in unison.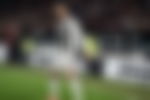 Hundreds of fans commented on the spine-tingling moment.
"It's beautiful how Juventus fans cheer 'Si' when Ronaldo celebrates," one commented.
Another wrote: "That is mint."
And a third simply added: "Goosebumps."
Ronaldo and his team-mates also sported a red strip of face paint on their cheek over the weekend. The gesture was to show their support to women who have suffered abuse.
Now, a week later, a Ronaldo cross to Mario Mandzukic helped seal a 1-0 win over Valencia.
In the process, the Portuguese star helped Juventus secure a last 16 spot in the UEFA Champions League for the fifth year in a row, thereby setting a new club record.
ADVERTISEMENT
Article continues below this ad
The night also marked the five-time Ballon d'Or winner's 100th Champions League win, beating longstanding rival Lionel Messi to the record.
Ronaldo now stands as the first player in football history to achieve a hundred Champions League wins.
Ronaldo could also be set to be the first player to win a Champions League title in three leagues, having already won trophies with Manchester United and Real Madrid.
ADVERTISEMENT
Article continues below this ad