Crunch Time for Sebastian Vettel: What He Can Do to Redeem Himself in F1
Published 01/21/2020, 4:42 AM EST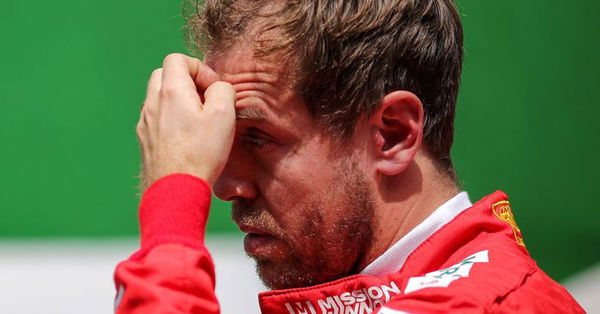 ---
---
The past few seasons have been difficult for Sebastian Vettel. The 4 times world champion once again fell short of winning the World Championship and time is beginning to run out.
ADVERTISEMENT
Article continues below this ad
Vettel's dip in form has left fans and F1 experts divided, with some calling for his retirement.
All Formula one drivers go through a low point at some stage in their careers. Even Lewis Hamilton didn't have the best of runs between 2011 and 2013. Some questioned Hamilton's move to Mercedes and we all know how that turned out.
ADVERTISEMENT
Article continues below this ad
The dynamic between Sebastian Vettel and Charles Leclerc
Going into 2020, Sebastian Vettel has the odds firmly stacked against him. Teammate Charles Leclerc signing a 5-year extension affirms the fact that Scuderia Ferrari firmly believes he is the future. However, Leclerc and Vettel's relationship hasn't been smooth sailing. A season that began with controversial team orders – ended with the duo taking each other out.
The crux of the matter lies in both men wanting to ascertain top status in the team. Ferrari is notorious for having a firm "number 1" and "number 2" in the team. Michael Schumacher and Rubens Barrichello, Fernando Alonso and Felipe Massa and most recently- Kimi Raikkonen and Sebastian Vettel. These are just a few examples of Ferrari favoring one driver over the other. One could argue that all these scenarios had a stronger driver and difficult decisions must be made to win championships.
A stunning victory at Monza led to people calling Leclerc the "little prince" of Ferrari. The same race that ended in heartbreak for Vettel (more on that later). Going into 2020, these factors will be playing on Vettel's mind and will test his mental toughness.
Analyzing Vettel's Performance
The introduction of the Turbo Hybrid Era saw the meteoric rise of Mercedes, who have outraced the competition. Ferrari has been closing the gap over the years but is yet to take the big prize. It is unfair to criticize the strategy department and car entirely, as high-profile driver mistakes have also affected the outcome.
Analyzing Vettel's performance since 2017 provides some interesting insights. This is because 2017 was the first time Ferrari could challenge Mercedes.
2017-2018
The first half of the season was good, but the second half is where things fell apart. Vettel's folly at the start in Singapore, followed by major reliability issues in Malaysia and Japan proved to be costly. However, it was the mistake in Mexico (again at the start) which sounded the death knell for Vettel's championship hopes.
2018 was eerily similar to '17. A strong first half, followed by a string of driving errors. The SF71h was a capable machine, but costly mistakes were made in Italy, Japan, and the United States. Some believe Vettel's confidence was dented after his crash in Germany and that he is yet to recover mentally.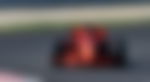 2019 and heading towards 2020
2019 was slightly different because Ferrari was simply not good enough. The Scuderia was outraced and out strategized by Mercedes with a car that was very good on Sundays. Although a marginal improvement over 2018, Sebastian Vettel's demons returned.
A spin in Bahrain and Monza proved to be costly as Ferrari finally had an upper hand over Mercedes. The British GP saw Vettel running into the back of Max Verstappen's Red Bull in yet another incident. Even Sebastian Vettel's most ardent fans were chiming for his retirement.
Heading into 2020, Vettel will start the season firmly on the backfoot. As it stands, Sebastian Vettel will be without a contract at the end of the year. He also faces the herculean task of having to contend with a rejuvenated teammate. The onus lies on Vettel to revive his career.
How can Sebastian Vettel redeem himself?
This begs the question – what can Sebastian Vettel do to turn things around?
Many attribute Vettel's weakness to his age- but this couldn't be any further from the truth. Current World Champion Lewis Hamilton is 35 years old and has proclaimed that he has no intention of slowing down. Even the great Michael Schumacher was 35 when he won his last world championship with Ferrari.
One of Vettel's many options is to come back stronger – psychologically and mentally. Valtteri Bottas found himself in a similar position following a dismal 2018 but came back with a bang. Vettel needs to learn to remain calm under pressure and find his "porridge".
Another option for Sebastian Vettel is to change teams. The pressure when driving for Ferrari can get to drivers and at times it can be too much. The adoring Tifosi who've been patiently waiting for a world championship – can turn hostile. Furthermore, The Italian media can be ruthless at times – analyzing every move.
Rumors have been circulating about Daniel Ricciardo possibly joining the Scuderia, leaving a seat open at Renault. There have even been reports of Vettel having talks with McLaren. Vettel could follow in Kimi Raikkonen's footsteps, but the former doesn't seem too interested in midfield teams. As always, when it comes to rumors, take them with a grain of salt.
The final option for Sebastian Vettel would be to call time on his career. There is no shame in walking away after having won 4 world championships and 53 victories. Sebastian Vettel has some difficult choices to make and only time will tell if he made the right one.
ADVERTISEMENT
Article continues below this ad
ADVERTISEMENT
Article continues below this ad