"CS Doesn't Have Very Good Content"- Shroud Compares CS: GO to PUBG
Published 11/21/2020, 12:20 PM EST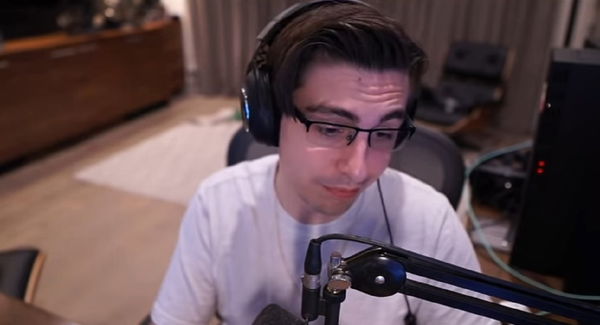 ---
---
Shroud recently returned to one of his favorite games of all time, PUBG. This game was one of the biggest reasons Shroud gained popularity, as he was (probably still is) godlike at the game. His aim, flick-shots, and his ability to get out of tricky situations were commendable and loved by all.
ADVERTISEMENT
Article continues below this ad
Even though Shroud is mechanically gifted, a lot of his aim prowess is all thanks to CS: GO. He was a professional Counter-Strike player before turning into a full-time streamer, which clearly helped him be great at FPS games. Be it Apex Legends, PUBG, Call of Duty Warzone, or Valorant, he can take on anyone at these games. Although, he recently made a comparison between CS: GO and PUBG that was an interesting take on the two games.
Shroud feels CS: GO doesn't have as much content as PUBG
ADVERTISEMENT
Article continues below this ad
During a recent stream, Shroud's teammate put forth the point that if he didn't play PUBG, he would still have the same numbers on his stream had he continued streaming CS: GO. This would've made sense back when he was a professional Counter-Strike player but clearly, things were and are different. Shroud responded to this by saying, "I don't know. CS Doesn't have very good content I feel like."
ADVERTISEMENT
Article continues below this ad
Technically, he is not wrong. Compared to PUBG, CS: GO might have a very limited scope of things that can be done in the game. Additionally, the discussion here is around content required for streaming. This definitely favors PUBG, considering it is quite different than CS: GO.
Apart from that, the games cannot be compared because even if they are FPS games, PUBG belongs to the battle royale genre. This makes it difficult and rather unfair to draw a comparison between the two.
Consequently, what Shroud said wasn't too over-the-top as it was precisely what he has seen over the years. He did have some rather controversial remarks regarding the future of CS: GO recently. Nevertheless, he clarified them right away as it caused quite an uproar in the industry.
ADVERTISEMENT
Article continues below this ad
Shroud's return to PUBG is great news for his followers, considering that is why he rose to fame quickly as a streamer. Hopefully, he will keep streaming PUBG for a while before eventually moving on to another game.