CS:GO Legend Stays Mum on Cheaters in the Game
Published 07/25/2020, 5:50 PM EDT
Cheaters and hackers have always plagued the world of Esports and have been hated by the community. Professionals have been banned due to hacking multiple times in competitive Counter-Strike: Global Offensive history and the community has always been ruthless towards them. On a similar note, some pros have gone on record to accuse others of hacking, without evidence. Quite simply, it creates an uproar in the community or when players do not reveal any names, fans take it to themselves to assume. For example, take a look at this tweet by CS:GO legend and former Virtuspro player 'pashaBiceps':
ADVERTISEMENT
Article continues below this ad
I knew a lot of cheaters and they still playing 🤭

— paszaBiceps (@paszaBiceps) January 28, 2020
ADVERTISEMENT
Article continues below this ad
Who is CS:GO legend pashaBiceps talking about?
This might seem a harmless bit of fun to some but fans immediately responded to pasha, asking for a name or spamming 'flusha' in the replies. Former Fnatic player Flusha isn't new to a bit of controversy. He has repeatedly been accused of cheating in CS: GO tourneys, and yet, it has never been proven. Flusha, instead of quitting over the accusations, may just have used the negative publicity to gain fame. Smart move, if I am to be honest.
But let's take a moment here and understand that not every player out there is Flusha. These accusations, more often than not, get ugly and lead to instances which many would not be proud of. Not so long ago, in a Summit 6 CS: GO qualifier against MiBR, Nathan 'Leaf' Orf received a number of death threats. Why you, ask?
Because Twitch streamer Gaules had called him out for cheating in front of thousands of viewers. The fact that he had zero proof didn't matter to some angry Brazilian fans.
ADVERTISEMENT
Article continues below this ad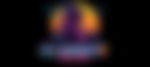 It all comes down to taking responsibility for one's actions. Definitely, every cheater out there needs to be called out and ousted, as it disrupts and destroys the game. But accusing pros without evidence? That can never lead to any good.
Watch this clip below, which explains why the accusations on Flusha might have been wrong. Fans shouldn't forget, pros spend thousands of hours in games and they have a better game sense than most. But sometimes, it's just coincidence and sheer luck.
ADVERTISEMENT
Article continues below this ad
Let's not throw unnecessary hate out there on people who work hard. The community should start taking responsibility sooner, rather than later.
Source– paszaBiceps Twitter