CS: GO – MAD Lions Take Home Massive Prize Money By Beating MIBR In Grand Finals Of Flashpoint 1
Published 04/20/2020, 8:11 AM EDT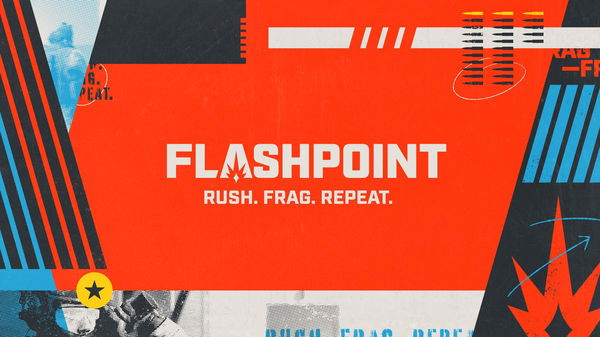 ---
---
The inaugural season of the Flashpoint CS: GO league has concluded. MAD Lions emerged victoriously and claimed the Flashpoint crown. Twelve teams participated in the tournament, which commenced on March 13 at FACEIT Studio in Los Angeles.
ADVERTISEMENT
Article continues below this ad
MIBR could have ended their almost 20-month wait for a title by winning the inaugural Flashpoint championship, but the Brazilian CS: GO team was dismissed by their Danish counterparts, MAD Lions. The Danish squad staged a heroic comeback to defeat MIBR 2-1 and claim the $500,000 first prize as champions of Flashpoint 1.
How MAD Lions Claimed CS: GO Flashpoint 1 Title
ADVERTISEMENT
Article continues below this ad
All of the maps were relatively balanced, and the series kicked off on Mirage. The Danish team started strongly by winning their opening four rounds, but their drive was brought to a standstill by a technical pause due to ping issues. MIBR took advantage of the break and immediately got on board with a weak buy. The Brazilians rode that momentum and eventually won Mirage 16-13.
Inferno started similarly as the previous map as MAD Lions pulled up an early four-round lead, only to lose control of the game right after. MIBR took a slender lead into the break. After the break, MIBR had the upper hand for a string of rounds and established an 11-9 lead, but then their defense crumbled. MAD Lions kept themselves alive in the series by winning Inferno 16-13.
MIBR cruised to a 7-0 lead in Train by virtue of some stellar displays. The Brazilians proceeded to add rounds to their tally, eventually going into the break with an authoritative 12-3 lead. After that, the insanity began. Nerves got the better of MIBR's players, who suddenly seemed to disremember the fundamentals. On Train, there were at least two rounds MIBR should have claimed. It would either make MAD Lions take a weak buy or snap their in-game economy. The round that will bother MIBR's captain Gabriel "FalleN" Toledo the most is the 22nd one. FalleN had the ideal chance to stop the defuse but missed a couple of crucial shots. He managed to kill Rasmus "sjuush" Beck of MAD Lions, but only after he had defused the bomb. MAD Lions won the final map by a 16-13 score and completed their comeback.
FLASHPOINT 1 IS DONE AND DUSTED! 💥

YOUR CHAMPIONS, @MADLions_CSEN WILL LIVE ON IN HISTORY AS YOUR FIRST FLASHPOINT WINNERS!

THEY TAKE HOME $500,000, THE TITLE AND THIS BEAUTIFUL TROPHY! 🏆✨

Thank you all for living this moment with us, we'll see you for the next one! 😉 pic.twitter.com/pO1ml8Uv8V

— Flashpoint (@Flashpoint) April 19, 2020
ADVERTISEMENT
Article continues below this ad
Asger "AcilioN" Larsen, in-game leader of MAD Lions, played a significant role in the grand finals by finishing with 66 kills and 30 frags on the last map. Meanwhile, FalleN took to Twitter to take responsibility for his mistakes that cost MIBR the victory in the championship's grand finals.
Flashpoint 1- Participants, Standings and Prize Pool
The Flashpoint tournament had a total prize pool of $1million. In supplement to their share of the prize pool, participant teams also received BLAST points based on their respective standings.
ADVERTISEMENT
Article continues below this ad
1.  MAD Lions – $500,000 – 1400 BLAST points
2.  MIBR – $250,000 – 700 BLAST points
3.  HAVU – $100,000 – 525 BLAST points
4.  Cloud9 – $50,000 – 300 BLAST points
5-6.  Orgless – $35,000 – 175 BLAST points
5-6.  Gen.G – $35,000 – 175 BLAST points
7-8.  FunPlus Phoenix – $15,000 – 88 BLAST points
7-8.  Chaos – $15,000 – 88 BLAST points
9.  c0ntact
10.  Dignitas
11.  Envy
12.  Copenhagen Flames.
Trending Stories