CS: GO Pro Player's Steam Account Hacked
Published 03/23/2021, 12:03 PM EDT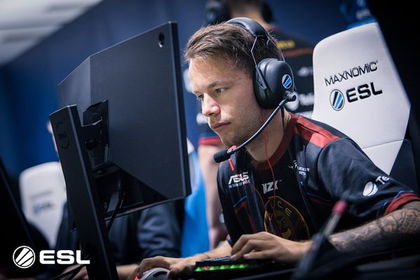 ---
---
Complaints seem to have mounted against Steam at this point, with yet another prominent CS: GO pro player losing his account to hackers. Steam is one of the oldest video game digital distribution services for PC and has been the face of PC gaming. However, this massive gaming hub from the house of Valve has had a long list of complaints from the community. There is quite a bit of grudge the community holds against Valve when it comes to online security.
ADVERTISEMENT
Article continues below this ad
Earlier today, Aleksi Jalli, the popular CS: GO pro player from the ENCE roster, lost his steam account to hackers. The pro posted a tweet about this unfortunate incident, wherein fans and fellow players have stepped up to offer their support.
It seems my steam account just got hacked WELP pls

— Aleksi Jalli (@alluCSGO) March 23, 2021
ADVERTISEMENT
Article continues below this ad
Aleksi's teammate Jonah "doto" Forss confirmed in a related tweet that someone has indeed changed the email address and phone number associated with his personal Steam ID.
Not only does the perpetrator now have access to thousands of dollars worth of in-game content belonging to Aleksi, but also sensitive information like contact number and email address.
Further reading: 'If No One Picks Him Up, I Will'- Dr Disrespect Teases His Own Valorant Team and Speculates on TenZ's Future With Sentinels
Steam Guard apparently proved ineffective e yet again as CS: GO pro loses his account
ADVERTISEMENT
Article continues below this ad
This is something of genuine concern, especially on a platform as old and popular as Steam. We have seen the effectiveness of the Valve Anti-Cheat or VAC in competitive CS: GO. The abundance of hackers and cheaters in the game is testimony to the competence of the security measures from Valve. Furthermore, this is not the first time Steam Guard has proved ineffective against hackers.
Swedish CS: GO pro Mikail "Maikelele" Bill lost his Steam account similarly last year. The pro had shared this news with his fans on Twitter. Mikail was bewildered as to how this could happen, despite having his phone authenticator enabled.
A couple of years ago, yet another popular CS: GO pro, Stewie2K, had lost his Steam account to hackers. This goes on to show that Steam Guard is not an adequate measure to prevent this.
ADVERTISEMENT
Article continues below this ad
Although there are a ton of changes that the community would like Steam to make, the community would appreciate it the most if Valve stepped up its security game. We mean that in terms of account security as well as curbing the cheater/hacker issues in CS: GO.