CS: GO Pro Receives Death Threats Over Cheating Accusation
Published 06/23/2020, 12:00 PM EDT

Follow Us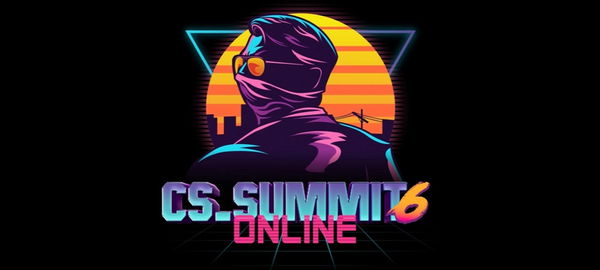 Toxic fanaticism at CS: GO is at large once again following the cheating allegations against a 16-year-old pro. Nathan "Leaf" Orf, the 16-year-old player of Chaos has been accused of cheating in the CS: GO Summit 6 Qualifier against MiBR. Following these accusations, Leaf has received over at least a dozen death threats by now, allegedly from some Brazilian fans.
This Qualifier match was undoubtedly harsh to the Brazilian CS: GO giants MiBR. The match was a close one, going over to an overtime map 3 which MiBR lost (17:19). By defeating MiBR, Chaos sent them to the lower bracket. There has been a lot of talk following this match, and a lot of people have accused Leaf of using aimlock in the match.
ADVERTISEMENT
Article continues below this ad
Brazilian fans are known for their die-hard loyalty and fanaticism. But sending death threats to a 16-year-old boy is not a very mature move.
Gaules called Leaf out as a cheater while streaming this match in front of thousands of Brazilian fans. Liquipedia admin Jeffrey Moore provided his two cents on the issue on Twitter.
Keeping in mind this is not the first this clown has riled up his fanbase against players.

— Mnmzzz (@mnmzzz97) June 22, 2020
Mixed reactions from CS: GO pros on Twitter regarding the Leaf case
Evil Geniuses player "tarik" has posted a tweet with the clips from the match that serves as the evidence against Leaf.
Gabriel "FalleN" Toledo, from MiBR has also commented on this post. Funnily enough, FalleN himself has been the target of such accusations before. Although FalleN's comment was followed by a tweet in which he said
"I don't like to accuse anyone of cheating without evidence, they've done this to me in the past and it can be a great injustice. Let's wait for the championship to find out is just what we can do. I found the uploaded clips suspicious yes"
Every post about this issue is sparking a debate in the comments section. Some believe that Leaf is not a cheater even though the clips do look suspicious.
ADVERTISEMENT
Article continues below this ad
Erik "fl0m" Flom from Mythic tweeted about this issue calling it unacceptable. He adds that he does not consider Leaf to be a cheater. This tweet too has an entire debate in its comment thread.
like even if they are cheating (dont believe they are) you dont just get to do this. this is why we have anti cheats platforms and admins to review and look into these things. you dont send death threats because your team lost.

— fl0m (@fl0mtv) June 22, 2020
ADVERTISEMENT
Article continues below this ad
MiBR at the center of the drama
It has only been a week since MiBR had a heated back and forth with Furia on Twitter. Fans all over Twitter have been calling the Brazilian CS: GO fanbase passionate but toxic. Now, Leaf may be an alleged cheater, but sending him death threats, or sending anyone death threats for that matter, is far from acceptable.