CSA and BCCI in talks for Gandhi-Mandela Series
Published 06/03/2015, 5:05 AM EDT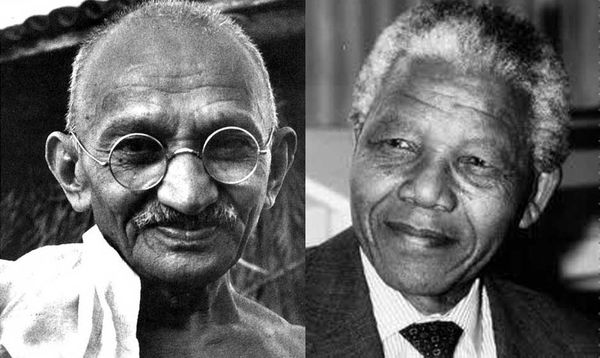 ---
---
Board of Control for Cricket in India (BCCI) and Cricket South Africa (CSA) are in talks to finalise a bilateral series between India and South Africa to be played in the next two years in both the countries. The series would be a four match test series and would be names ad 'Gandhi-Mandela Series', named after the two iconic personalities of the two countries.
ADVERTISEMENT
Article continues below this ad
The announcement was made by CSA chief executive Haroon Lorgat during the launch of new kit for the South African cricket team. The Proteas would be wearing it from the next month in all three formats of the game.
"India has really warmed up to the idea of making a sort of an icon series between South Africa and India. So we will play four Tests in India and they will come back in 2018 and will play the equivalent. We want to style it as the Mandela- Gandhi series. We are working on that now to develop the details of the icon series," said Harron Lorgat during the launch.
ADVERTISEMENT
Article continues below this ad
Lorgat also praised the South African cricket stars and said they were in huge demand in all the leagues all over the world including the IPL. "They are very sought after amongst all of the professional leagues, including the IPL. They are certainly capable of capturing the imagination of South Africa and the world."
ADVERTISEMENT
Article continues below this ad
Lorgat said that the CSA would now focus on preparing the team for the World T20 in India next year just like they did for ODIs in the past 18 months for the World Cup down under. He also welcomed the new kit which would be worn by the players starting from the tour to Bangladesh.
"Once upon a time we would wear anything and it did not really matter, but these days there is actually technology that goes into producing the kit and that makes a difference," Lorgat said.
The chief executive of CSA also focussed on the board's aim to develop cricket at lower levels to feed into the national side through its transformation plans.
ADVERTISEMENT
Article continues below this ad
"We have become a bit more aggressive in the transformation space and we make no apologies for that it's the right thing to do, for two reasons. There is a moral obligation to get things right and equally if we want to sustain ourselves as the number one Test team in the world we must draw from a much wider pool," Lorgat said.