CS:GO : Glory Days For NaVi s1mple Continue
Published 07/28/2020, 4:01 PM EDT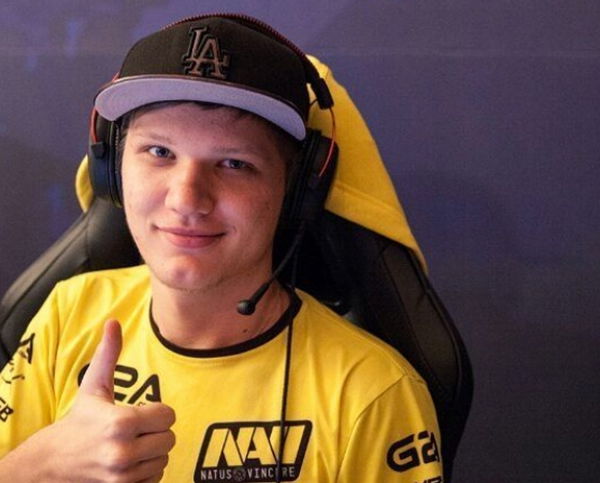 ---
---
Oleksandr "s1mple" Kostyliev continues his repute as the best player in CS:GO history. The Ukrainian professional plays for team Natus Vincere. In a recent Twitter post, HLTV posted new stats that places s1mple as the best pistoleer in 2020. Have a look;
ADVERTISEMENT
Article continues below this ad
s1mple headlines the list of the best pistol round performers in 2020, edging ahead of ZywOo.

broky and rain rank Top 5, aizy stands out as the best Danish pistoleer, while floppy at 12th is the highest ranked from NA. pic.twitter.com/LgxEBloIzn

— HLTVorg (@HLTVorg) July 25, 2020
ADVERTISEMENT
Article continues below this ad
Further, HTVL declared s1mple the 'star' for the squad of the first half of 2020, along with syrsoN, Niko, broky, and Perfecto.
For the squad of the first half of 2020, s1mple gets the nod over ZywOo for the star role, while syrsoN slots in as the most prolific AWPer.

NiKo and broky appear on the list thanks to their opening and closing efficiency, while Perfecto rounds out the team as the support. pic.twitter.com/869HA2LnNX

— HLTVorg (@HLTVorg) July 27, 2020
ADVERTISEMENT
Article continues below this ad
With a rating of 1.42 from a total of 113 games, s1mple comes first place followed closely by Mathieu "ZyWOo" Herbaut from Team Vitality. Just 3 weeks ago when the same page had announced that s1mple had the highest K/D difference (+6451) in 1200 games. He had taken over Kenny " KennyS " Schrub from Team Vitality.
Interestingly, though, the 19-year-old French national ZyWOo had a higher K/D at the time than s1mple, but way lesser games. Having the highest K/D makes you the best player in the game, therefore leaving no doubt or speculation that s1mple is simply the best in the world.
Coming back to the pistol stats, 3rd place has been secured by FaZe clan's Helvijs "broky" Saukants. He has a 1.35 rating from 111 maps.  American player Ricky 'floppy' Kemery completes the list with a rating of 1.26 in 117 competitive games.
ADVERTISEMENT
Article continues below this ad
Further reading– "Didn't Like It As Much as CSGO"- Pro Vows Not to Shift to Valorant
This is not the first time s1mple has topped a CS:GO stat list. Clearly, it won't be the 22-year old's last. In addition to this, Liquipedia, one of the more trusted sites for esports knowledge, published a ranking for the most visited player profile. No points for guessing s1mple topped that list too. Glory days for the Ukrainian just seem to keep on coming.
Trending Stories