CS:GO Major Champion -"Breaking Up Our Roster Was a Mistake"
Published 08/07/2020, 1:48 PM EDT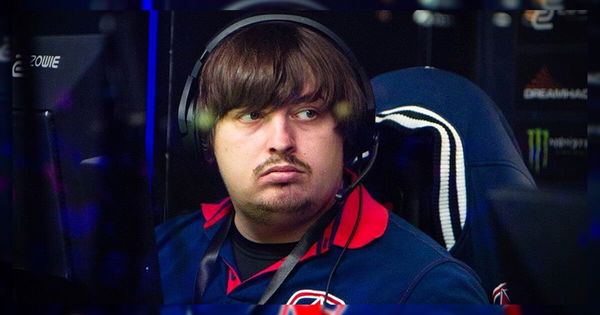 ---
---
Mihail "⁠Dosia⁠" Stolyarov is a Russian professional CS:GO player. He is currently a member of the Mustang crew but has spent a good amount of his time playing for other teams. He is interviewed by a friend Alexey "⁠OverDrive⁠" Birukov who joined him to play the Russian qualifiers for KODE5. They used to participate in different events in Moscow. He reveals in the interview how they used to arrive a few days early and practice for hours, which enabled them to finish in the top 4 easily. Mihail "⁠Dosia⁠" Stolyarov discusses intricate details of the time he spent playing for different teams and tournaments.
ADVERTISEMENT
Article continues below this ad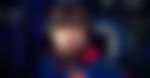 CS:GO: Ending the Streak
ADVERTISEMENT
Article continues below this ad
Mihail "⁠Dosia⁠" Stolyarov and Alexey "⁠OverDrive⁠" Birukov participated in one of the last CS 1.6 tournaments in Kiev, which they ended up winning. They defeated Na'Vi after which they got a chance to create their own roster at Virtus.pro. This was a huge achievement for him. His last memory of Virtus.pro was the defeat at KODE5. Their most notable achievement was the 16-14 win over NiP which ended their 87-0 streak. NiP was one of the most dominant teams in the early days of CS:GO.
"When you're in good form and you've been playing with the same team for a few consecutive tournaments, but you can't win, it'll happen eventually, even more so if you throw in a bit of luck. We managed to beat them the third time around."
However, this did not last. Dosia did explain how the conditions at Virtus.pro were not favorable at all. The team was denied better conditions, which set them on a path to look for better organizations.
Things not working out
After Virtus.pro, Dosia went on to play for Astana Dragons. They were banned from playing various tournaments. This was done by Virtus.pro because they wanted to avoid such transfers in the future and had to send a message. Astana Dragons faced financial crises and there were no contracts left to sign. This led the entire roster to sign for HellRaisers.
However, the situation did not improve. Dosia reveals in the interview that the players had lost their form and confidence and were getting poor results in tournaments. Dosia left Hellraisers after his contract expired and, along with AdreN and mou, formed his own roster at Gambit and started playing.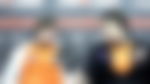 Arrival at Gambit and Winning the Major
Even at Gambit, things weren't smooth. However, all that changed after Danylo "Zeus" Teslenko arrived. He came from one of the best teams in the world, Na'Vi, who had let go of Zeus after a series of poor performances.
The arrival of Zeus marked a turning point for Gambit. There was a complete psychological makeover and the players also renewed their contracts. This enabled them to focus their attention on playing and performing rather than having to worry about their future. The test for the team was the PGL Major Kraków 2017. The team had a pretty relaxed approach. They did not think about how far they would go into the tournament, taking it one game at a time.
"We had a super relaxed approach at the PGL Major, almost as if we had come for holidays."
Dosia wasn't very confident of winning the Major. After each match, he would message OverDrive and tell him how the next match would be their last. However, Gambit did win the Major by beating Immortals in the finals.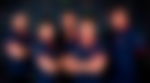 ADVERTISEMENT
Article continues below this ad
 CS:GO: All Good Things Come to an End
Zeus had a huge impact on the team. His leadership changed the mentality of the roster and made them more positive, going into tournaments. However, the roster had a problem with coach Kane. Zeus had a long time experience working with him. Zeus and Kane left Gambit and were reinstated by Na'Vi.
"Breaking up our roster was a mistake, but the question was whose mistake it was. Zeus also could have stayed, and we had hoped that he would reconsider."
ADVERTISEMENT
Article continues below this ad
Things just crumbled after that. The team wasn't doing well. They lacked leadership and couldn't control the downfall regardless of how hard they tried.
Source– HLTV.org
Trending Stories