CSGO: MiBR Rules over EG at BLAST Semi-Finals
Published 06/07/2020, 2:06 PM EDT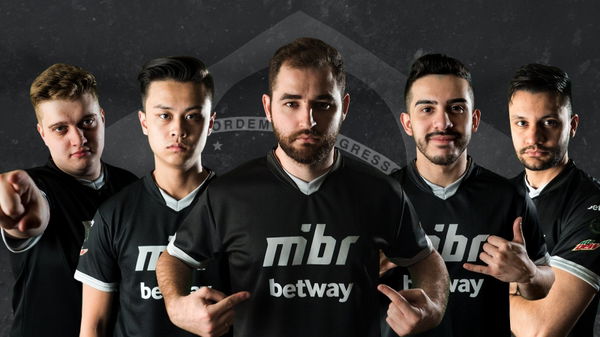 The CSGO BLAST Premier 2020 Americas Semi-Final had "edge-of-the-seat" written all over it. The Evil Geniuses vs. MIBR match took unexpected turns at every round. It was a close fight, but EG ended up losing their grip and the match slipped out of their hands. 
ADVERTISEMENT
Article continues below this ad
CeRq and Brehze own it (or do they?)
FalleN, on the Terrorist side, ended up owning both Ethan and tarik on a pistol clutch. In hindsight, Ethan did have a clear shot at FalleN but couldn't make it. kNgV won on a pistol clutch and took out CeRq as well as Brehze. Although, Brehze made a comeback with a quick 1v2 Famas clutch.
ADVERTISEMENT
Article continues below this ad
 It can be said that at one point it did feel like Brehze and CeRq would go on to become EG's hope of turning the game. After all, they did drive EG to their win on the first map (Train). Brehze then went on to get 4 back to back AWP kills on Bombsite A.
Read more: Counter Strike Global Offensive Team Evil Geniuses Practice With Surprise Coach
Infernal torture
EG starts losing its grip completely on map 2. Inferno was NOT kind to them. But it was not due to a lack of trying. Brehze ends up surviving a 1v3 situation but loses on the second half pistol round as the bomb timer did not end up in his favor.
On the other hand, tarik ended up getting a 1v2 clutch. Also, stanislaw denied trk's  1v4 clutch attempt in the post-plant situation as the last man standing.
But all was lost when trk and FalleN dominated EG throughout map 2, with CeRq trying to hold the fort. FalleN denied CeRq's 1v4 clutch attempt after planting the bomb. CeRq ended up being the only one on the EG side with a positive k/d (+7). Furthermore, trk and FalleN on the MIBR side manage to secure a +13 and +10 k/d, respectively.
Things took an interesting turn at Inferno as it ended up being a tie. EG won 6 out of 15 in the first half and 9 out of 15 in the second half. MIBR winning 4 out of 4 rounds in the 3rd half was plain sad.
EG Bites the Dust(2)
Dust2 saw a rollercoaster of a fight unfold between the two. EG ruled the first half with 9 rounds in their favor, leaving 6 for MIBR. The tables turned and the game flew off the handle in the second half with EG getting only 4 rounds to their favor and MIBR owned 10. 
FalleN came out with a successful 1v3 clutch at post-plant.
ADVERTISEMENT
Article continues below this ad
Read more– GO Champs Astralis Lose Their First Match In Absence Of Xyp9x Against NiP
(Not) The "FalleN" one in CSGO
FalleN secured the highest k/d in the match (+20), closely followed by trk (+19). CeRq managed to be the only one from EG with a two-figure k/d (+15). It can be said that CeRq tried to hold the EG fort single-handedly while others couldn't survive the FalleN-trk domination.
ADVERTISEMENT
Article continues below this ad
MiBR hasn't had the best of results in the recent past. However, a shift from LAN to online matches for CSGo seems to have worked in its favor.
What are your favorite highlights from the match?